Contouring 101: The Difference Between Powders and Creams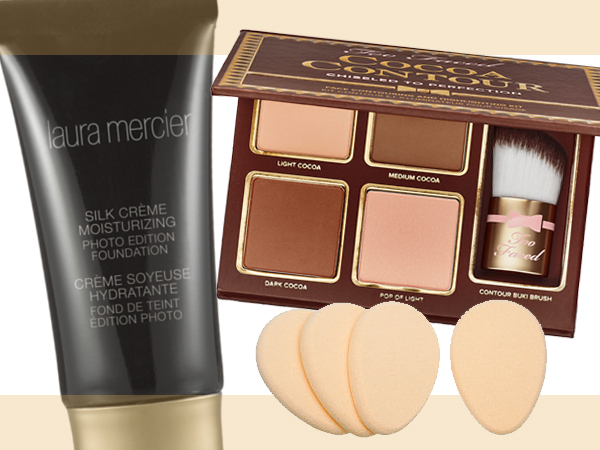 Contouring has become something of a phenomenon as of late. Once a technique reserved solely for makeup artists, it's become so much easier to highlight and shade at home thanks to YouTube's constant stream of video tutorials.
But the first thing you need to figure out before starting a contouring how-to session is what kind of makeup you should use. Powder or cream? If you're a beginner, it's probably best to start with a cream-based contour routine, which will blend more easily and be much more forgiving if you make a few mistakes. Use a foundation that's a few shades darker than your natural skin tone (we love Laura Mercier's Silk Crème Moisturizing Photo Edition Foundation), then smooth out any harsh lines with a makeup sponge. Or use a creamy contouring stick like this one from Clinique.
If you're feeling confident and want more dramatic results, a powder is your best bet. But be sure to avoid anything that has shimmer or glitter in it. Opting for a multi-palette bronzer is easiest, like Too Faced Cocoa Contour Chiseled to Perfection, which comes with a brush and a how-to guide.
Another thing to consider is your skin type: Dry skin can look flaky if you use too much powder, and a foundation may not give enough definition to oily skin. Try both options out and see what works best — the best way to find out is to experiment (and watch YouTube)!
Share this