Catwalk Cues: Top 10 Spring '18 Runway Shows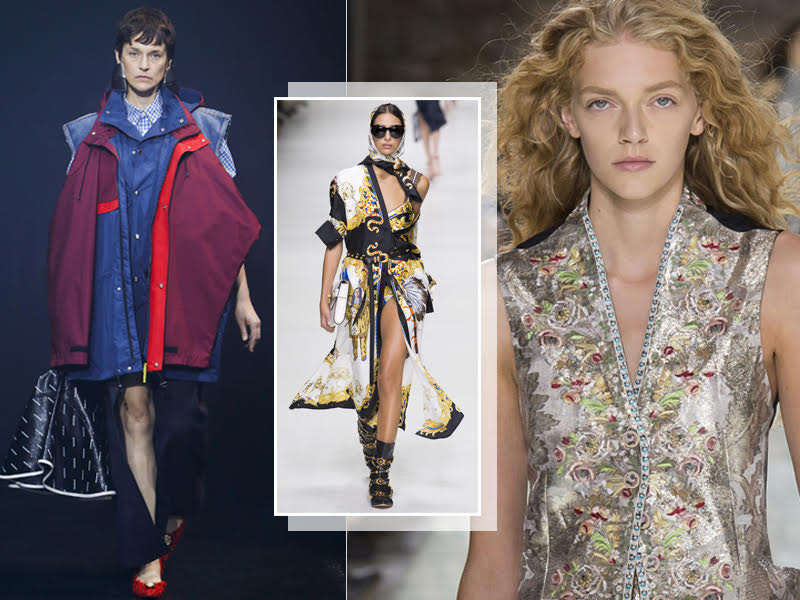 From seductive tailoring at Tom Ford to Wild West inklings at Calvin Klein, these are the top 10 runway shows of the season:
Celine
Creative Director Phoebe Philo redefined workweek dressing with luxe layers and 80s-style power staples—think deconstructed trenches, broad shoulders, and directional tailoring. We're calling it "The New 9 to 5".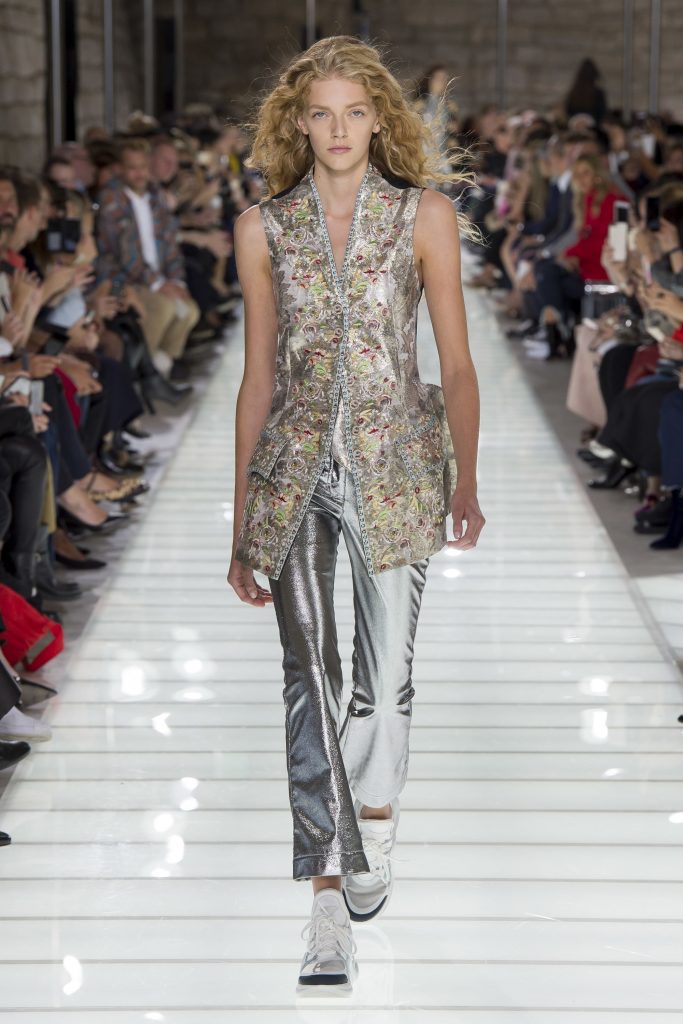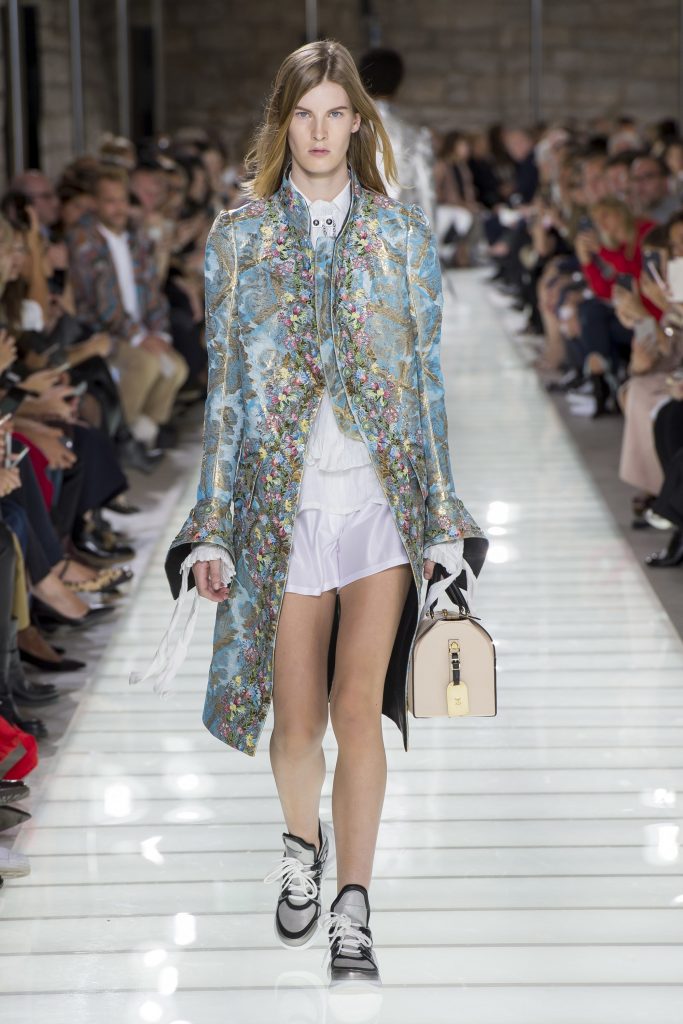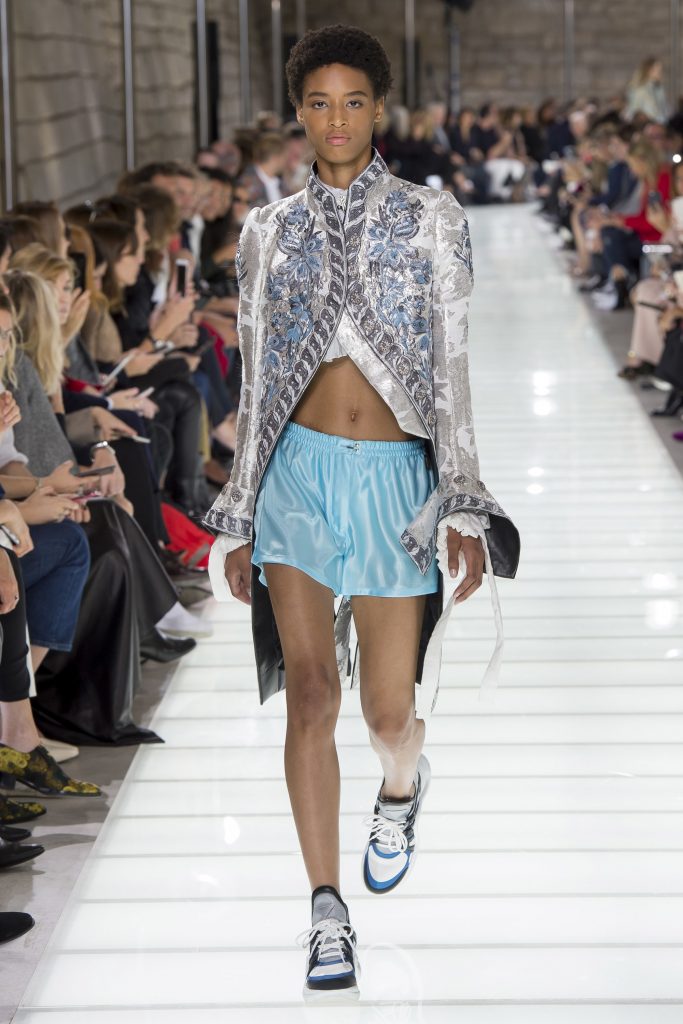 Louis Vuitton
This collection is what Marie Antoinette might wear if she was a was a rock show-going millennial. Opulent brocade coats were paired nonchalantly with silk running shorts, while one billowing blouson came layered beneath a kitschy "Stranger Things" tee, creating the perfect mix of now and then.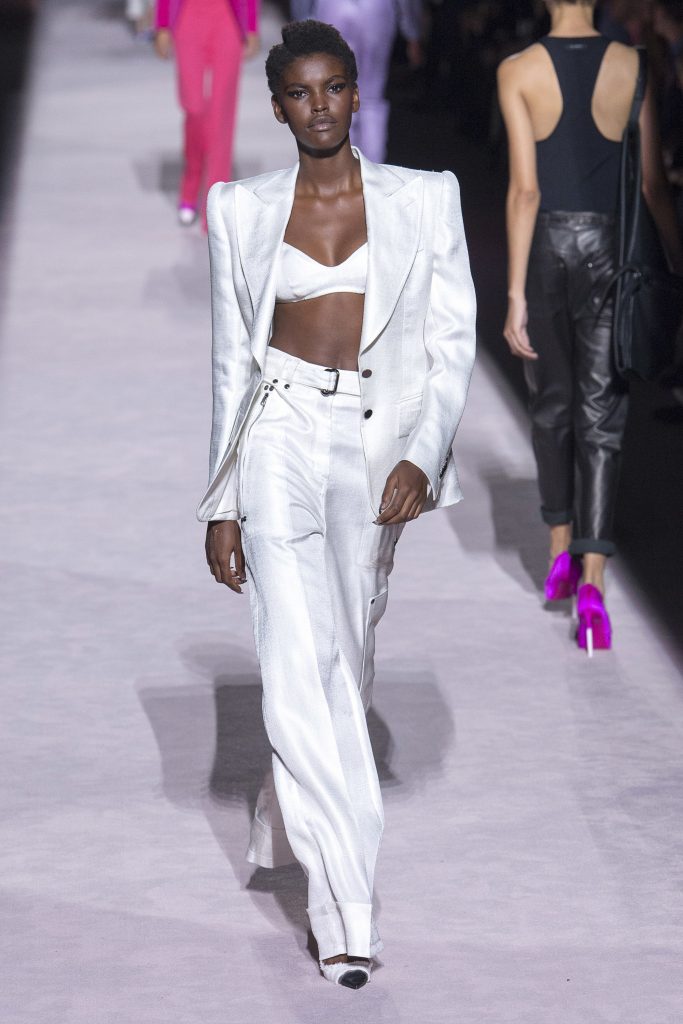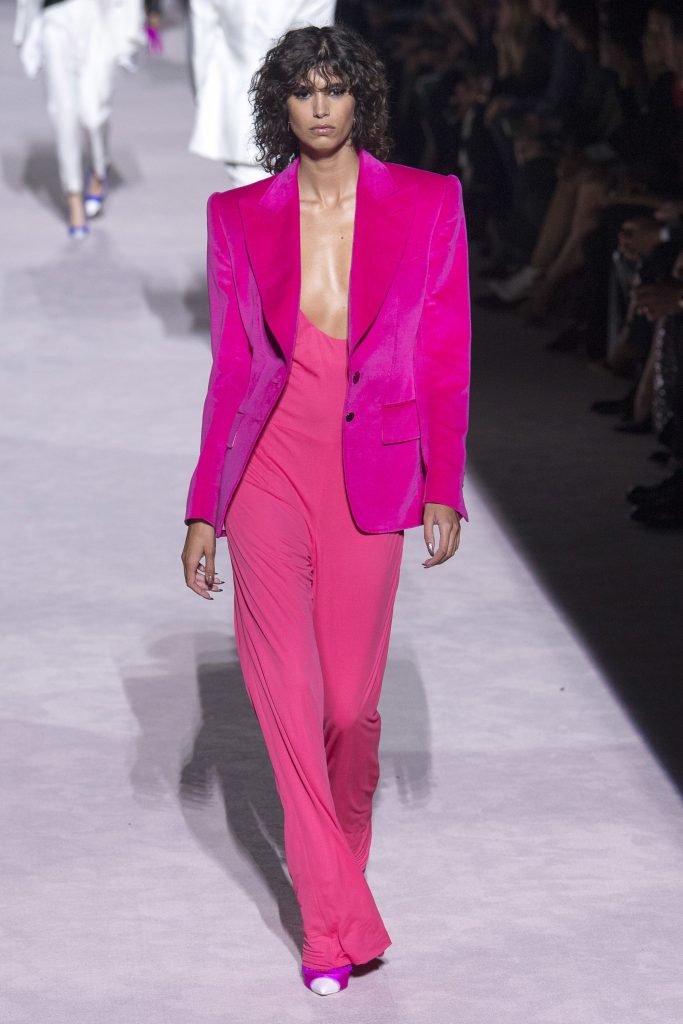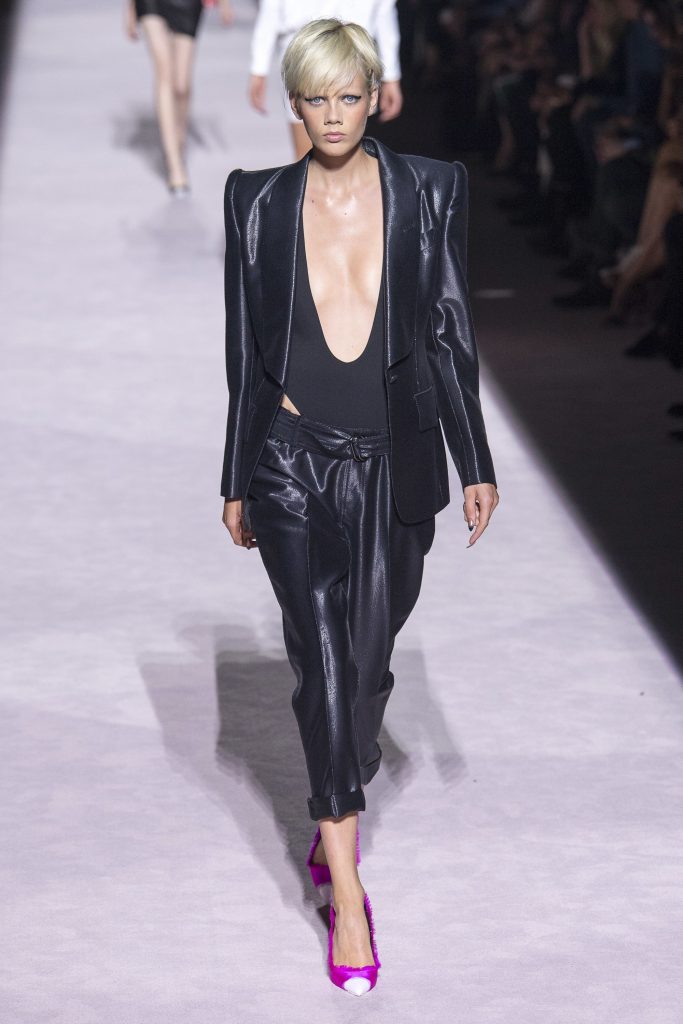 Tom Ford
Tom Ford's spring collection was a study in sensuality and slick tailoring—what else would one expect from the suiting maestro himself? Notable details included strong shoulders, louche silhouettes, and shocking colour palettes. We'll be adding an electric-pink suit to our new-season wish list.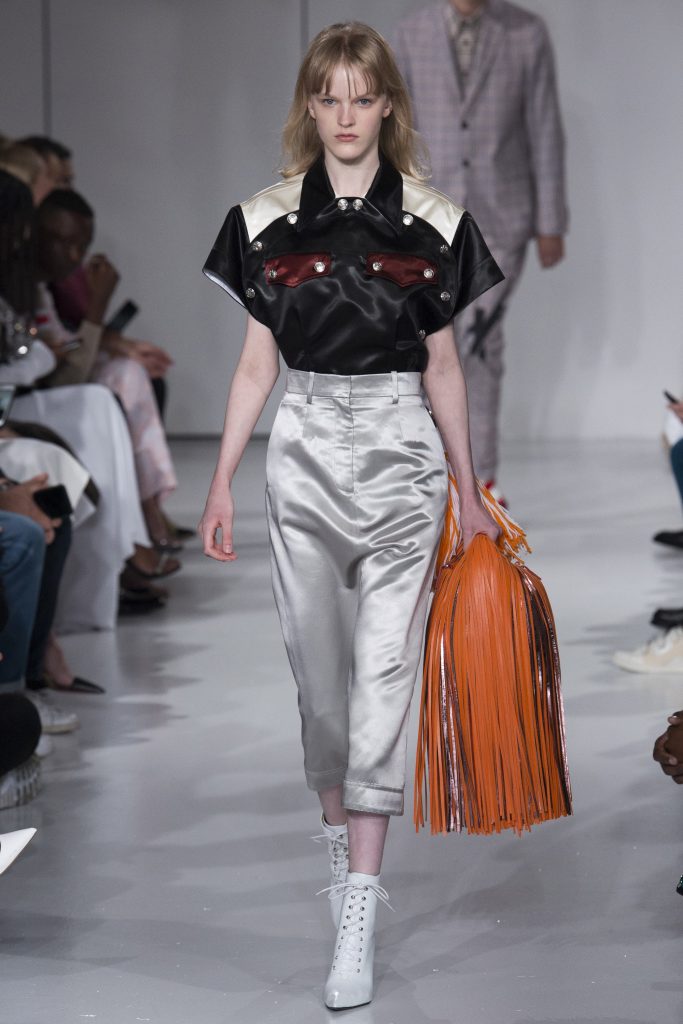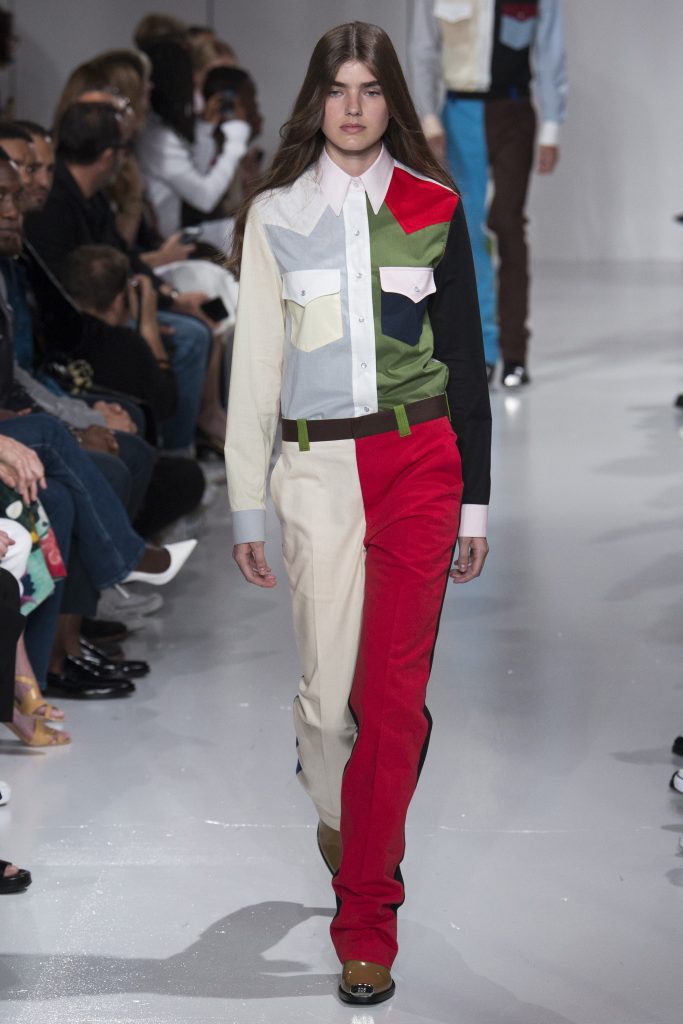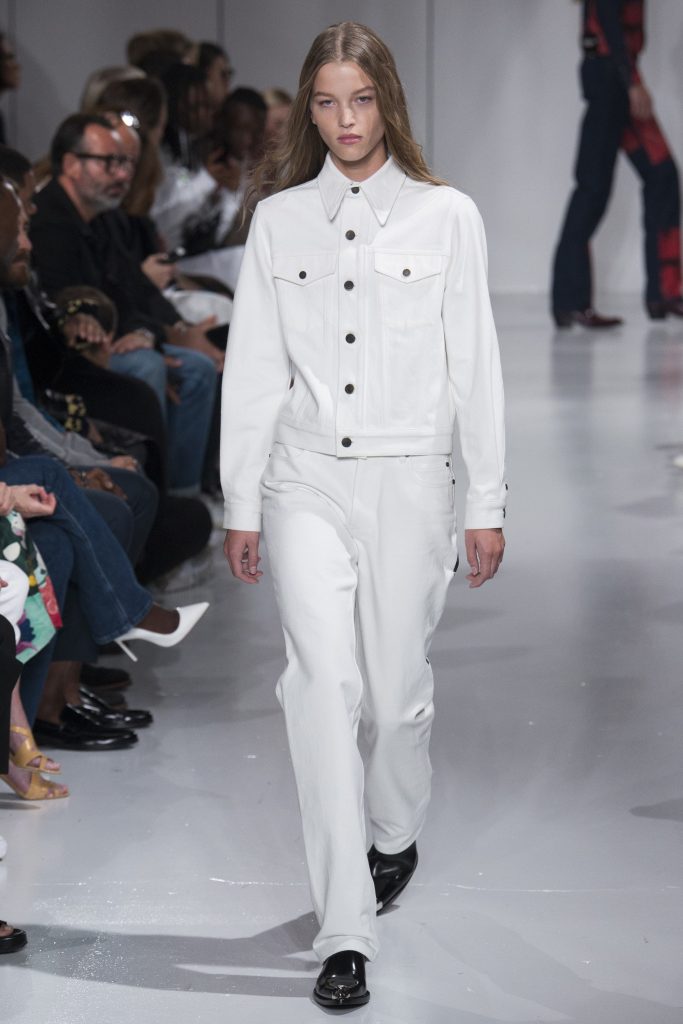 Calvin Klein
Silky Western shirting, swaying fringe, and a modern cowgirl sensibility: even in tumultuous times, Creative Director Raf Simons can find beauty in an Americana mentality.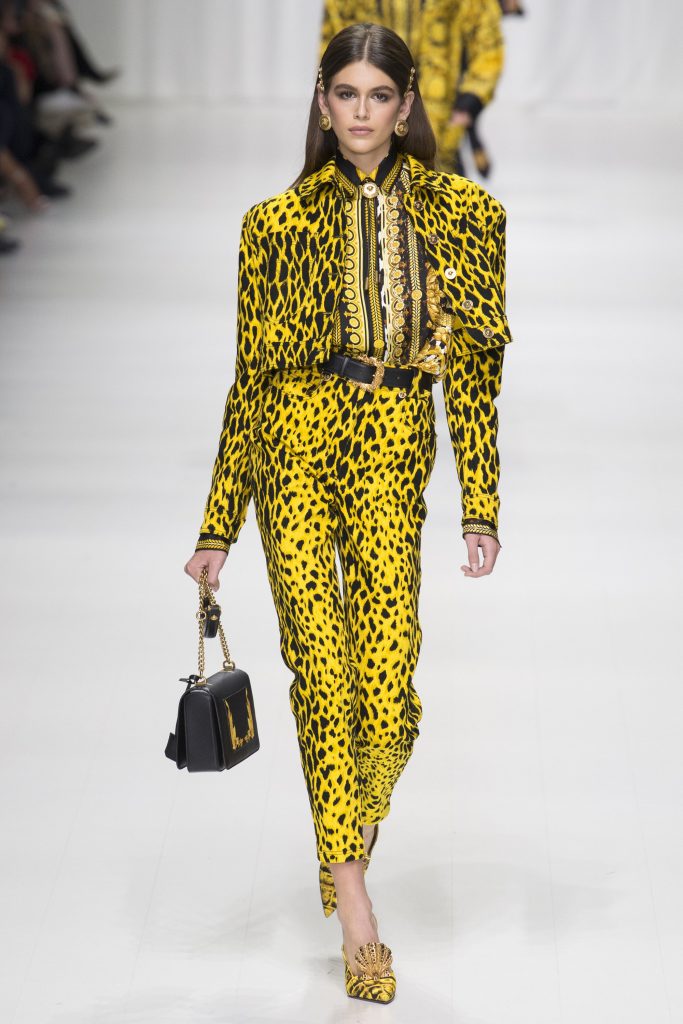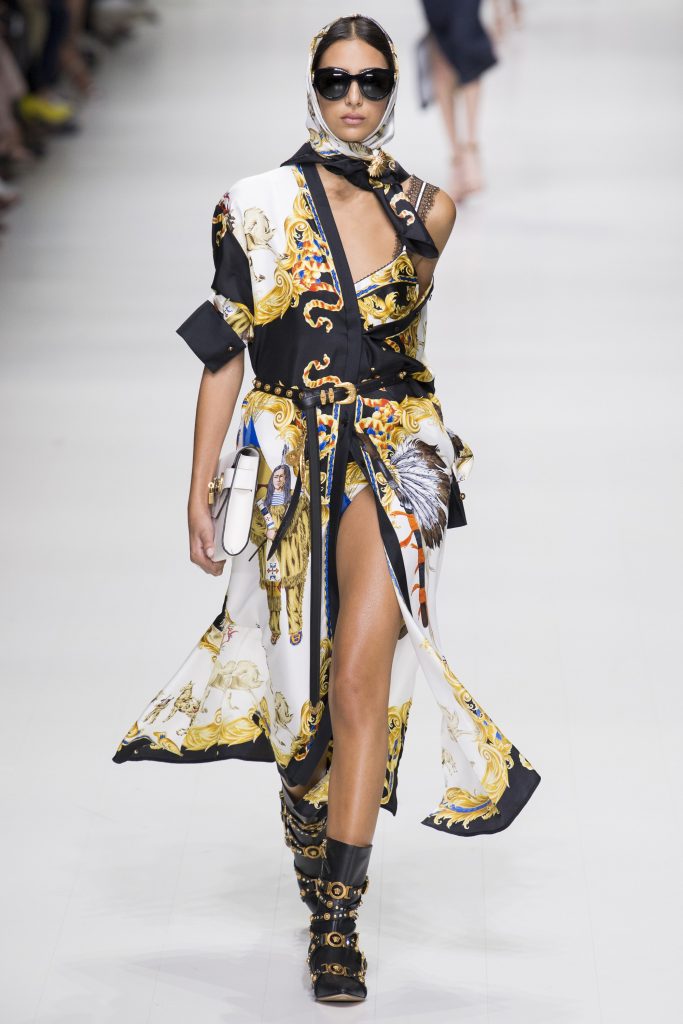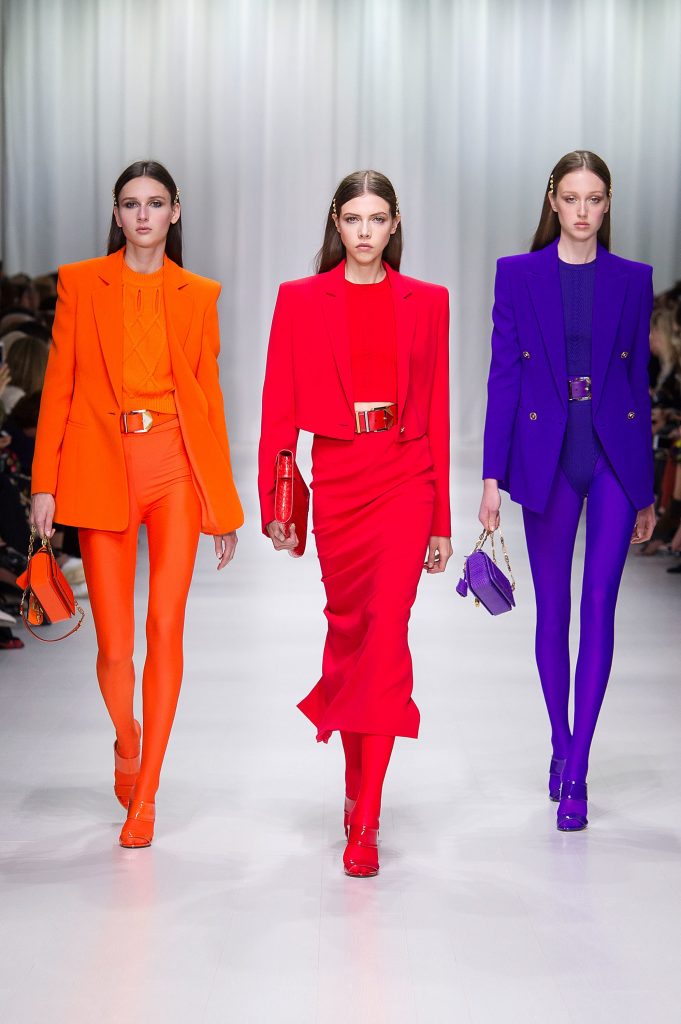 Versace
Featuring slinky mini dresses, pop-bright color palettes, and iconic archive prints, the house's Spring 2018 show honored the legacy of design genius, Gianni Versace.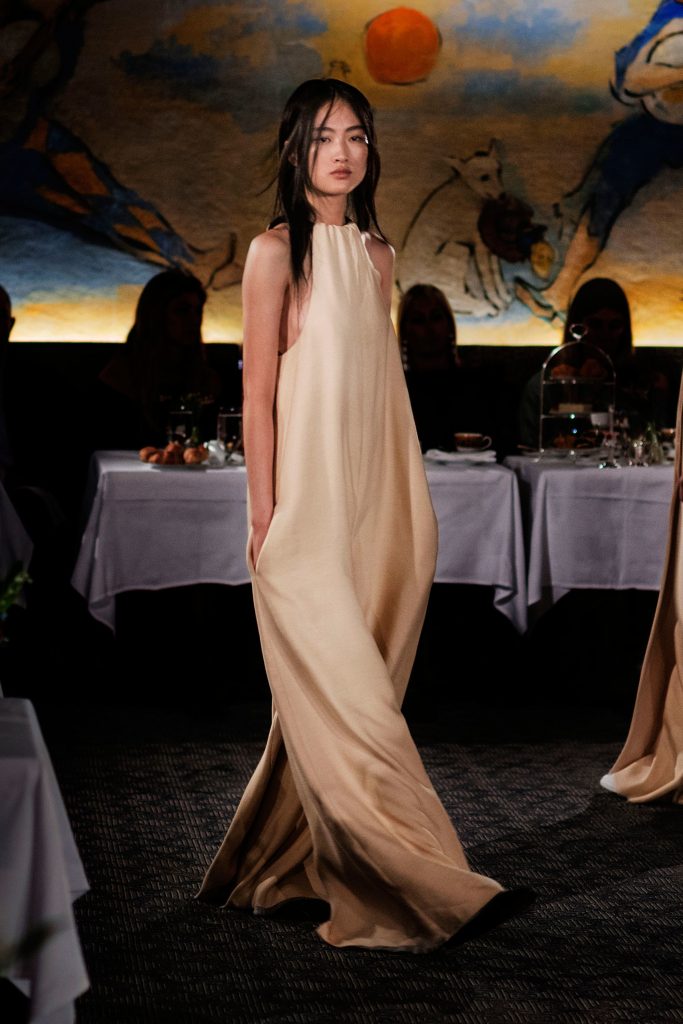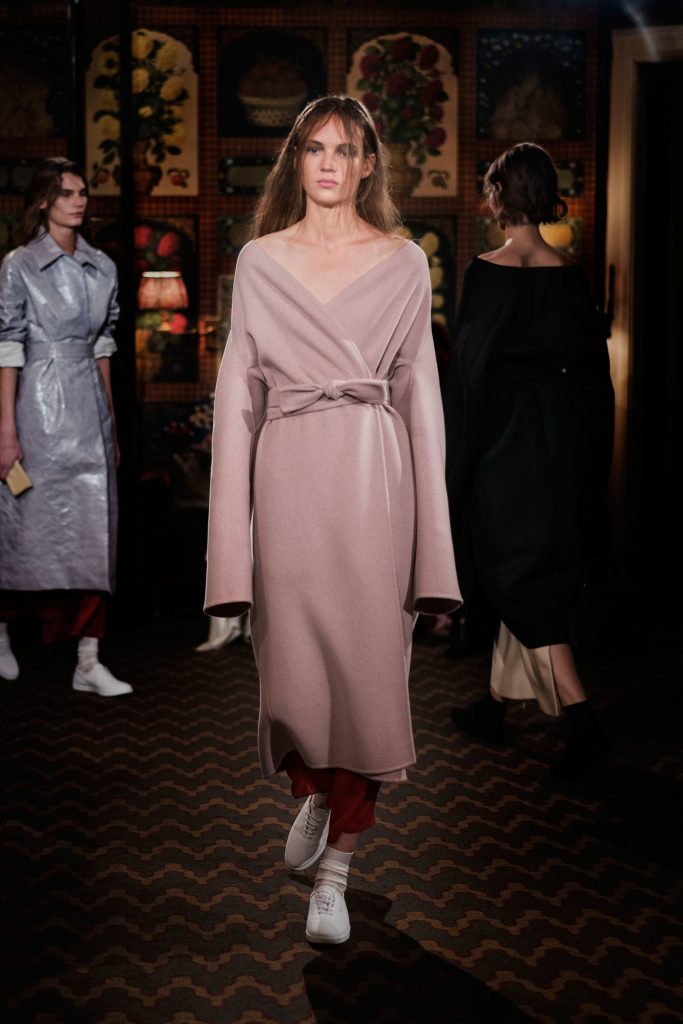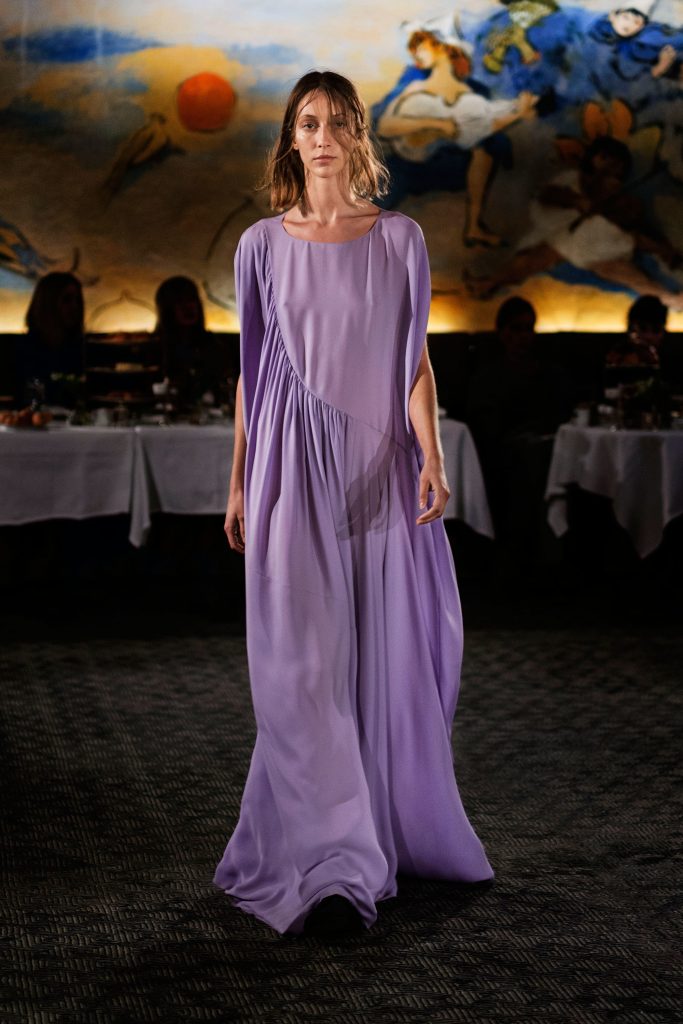 The Row
Soothing, subdued, and elegant was the message at The Row this season. "We wanted something softer, more romantic," Ashley Olsen explained. The collection delivered just that with billowing silk gowns and relaxed silhouettes.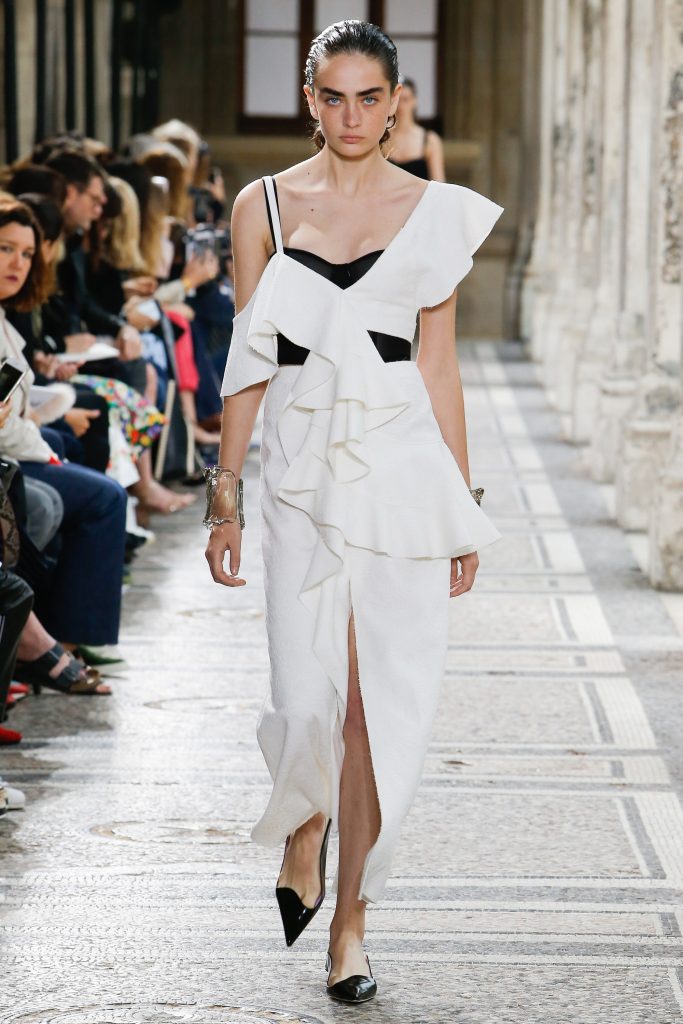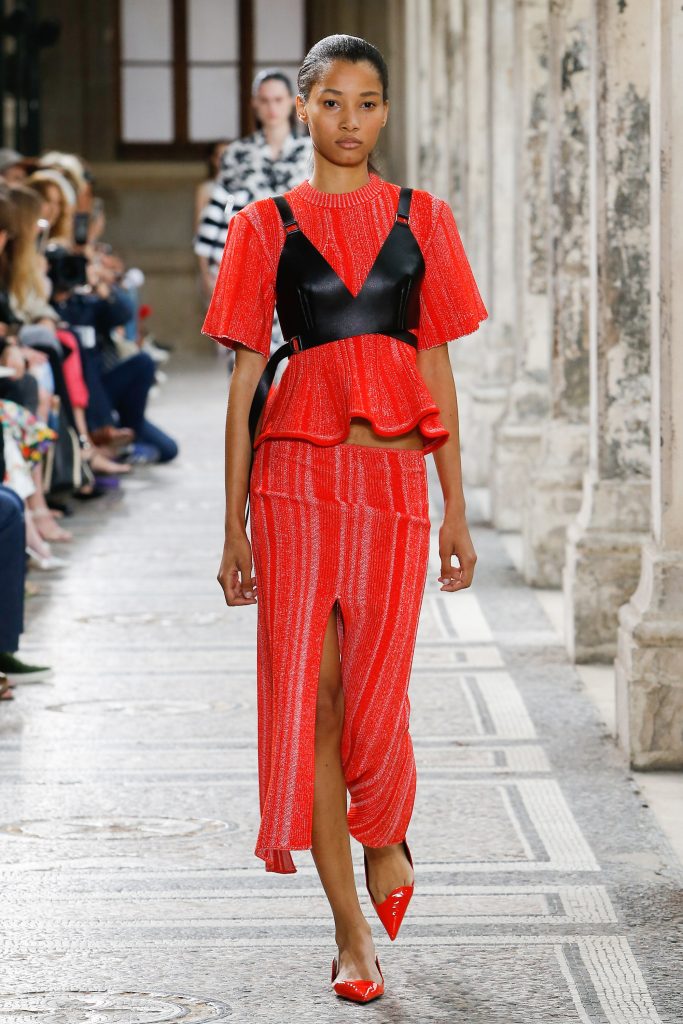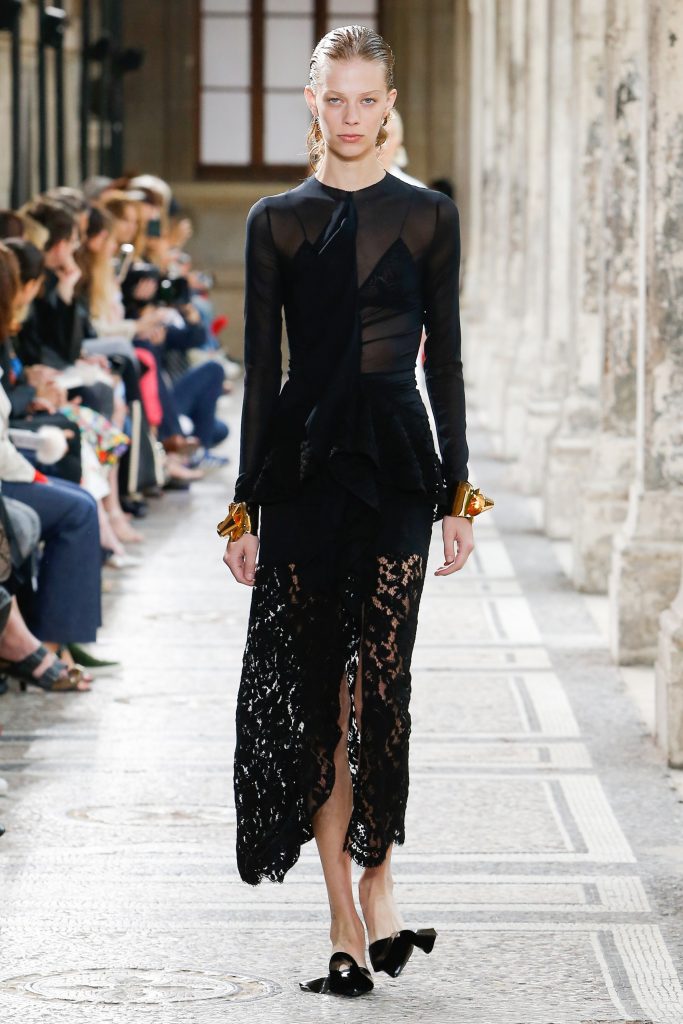 Proenza Schouler
Proenza Schouler brings the boudoir to every day with nipped-in bustiers, slick leather bralettes, and sheer reveal-and-conceal fabrications that leave little to the imagination.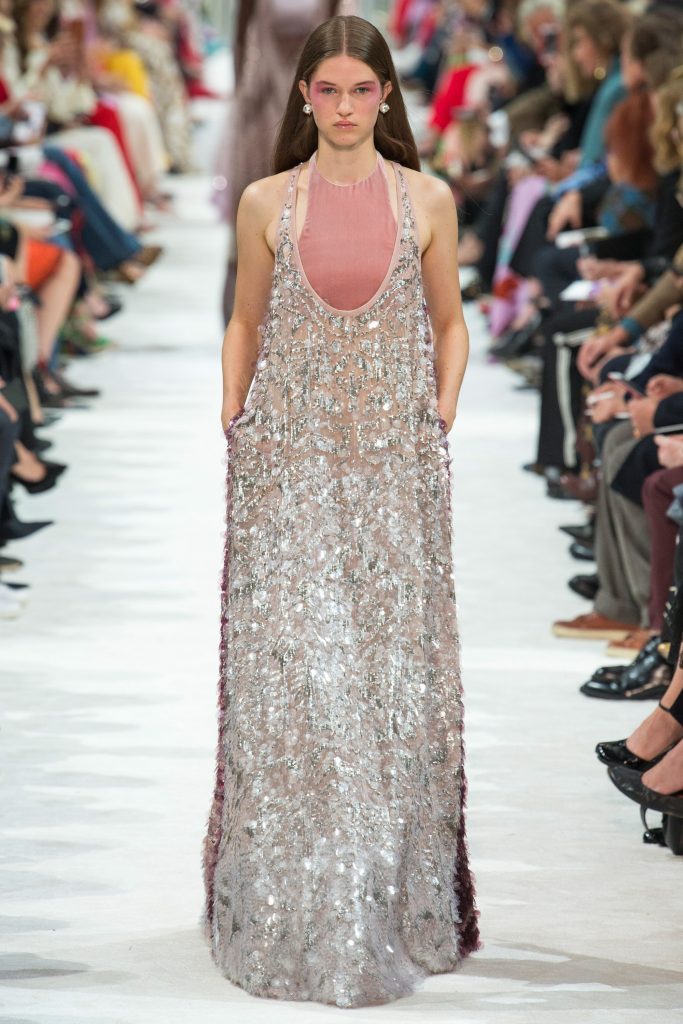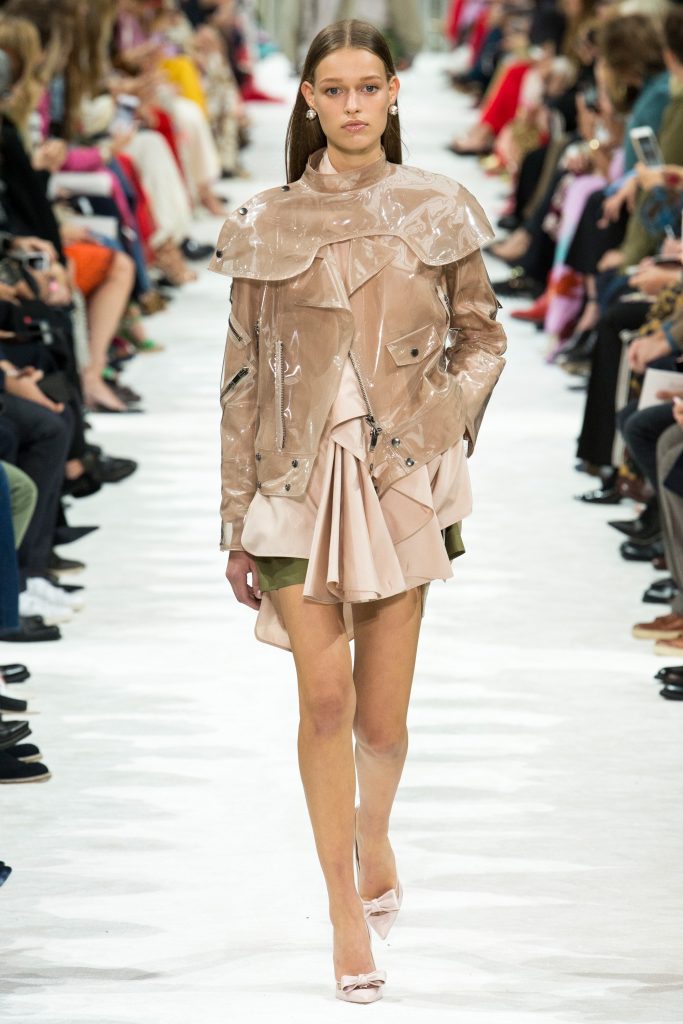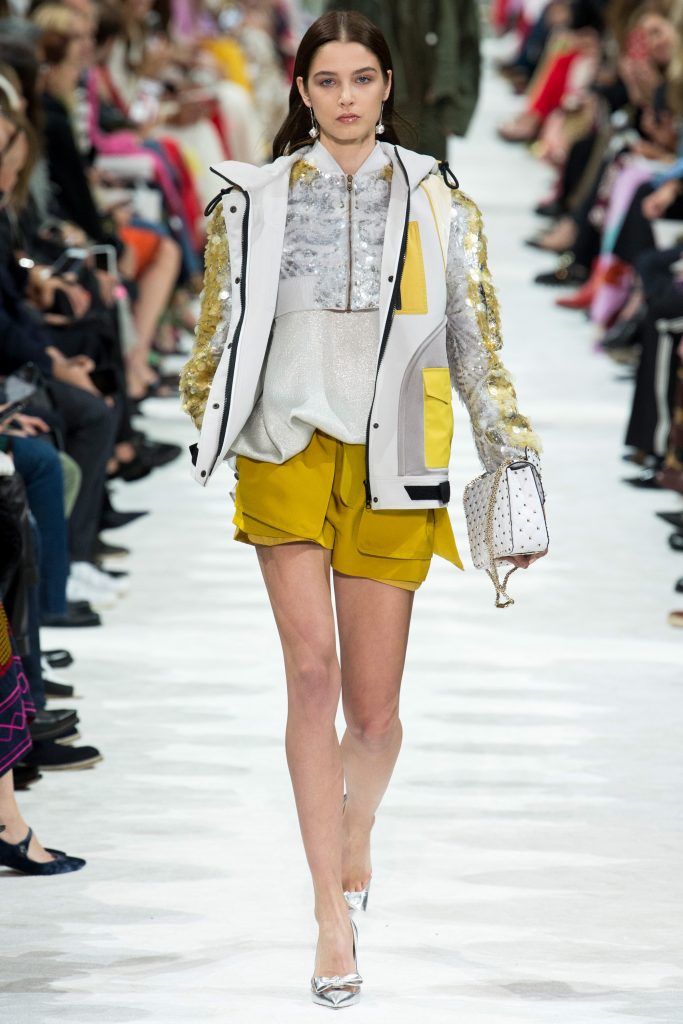 Valentino
Inspired by the Apollo moon landing, Valentino's spring collection took us back to the future with sparkling starry gowns, NASA-like plastics, and sporty cool-girl separates.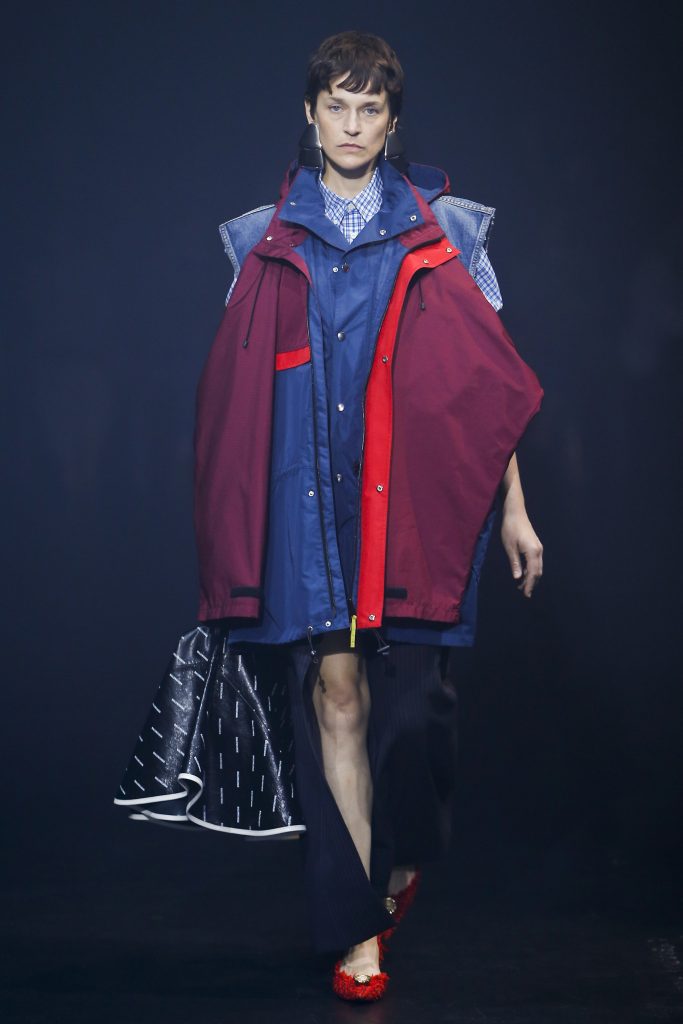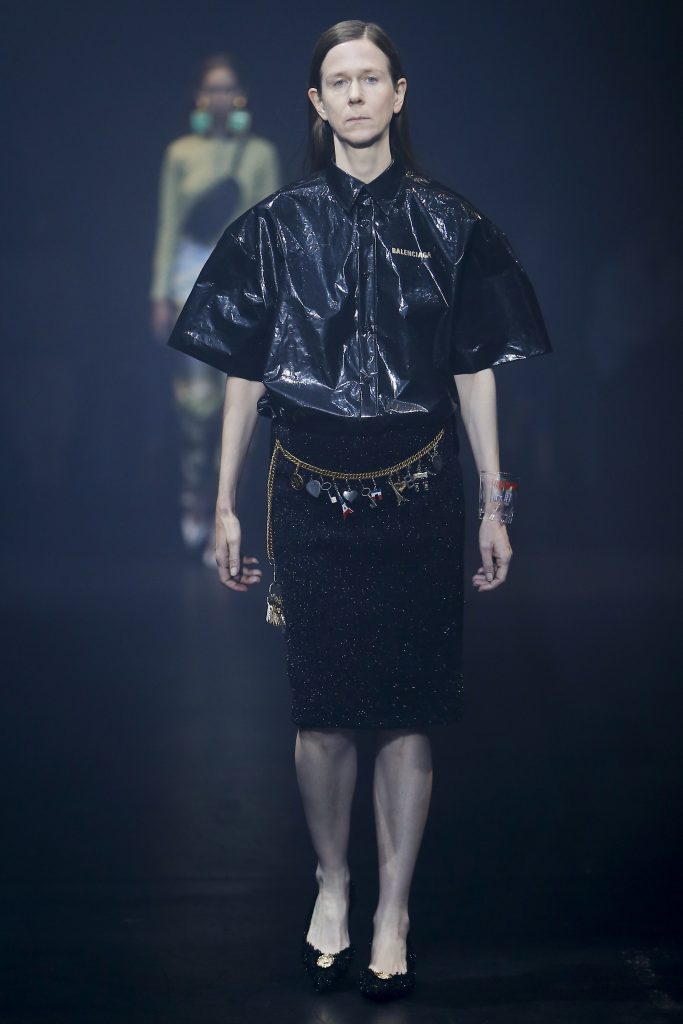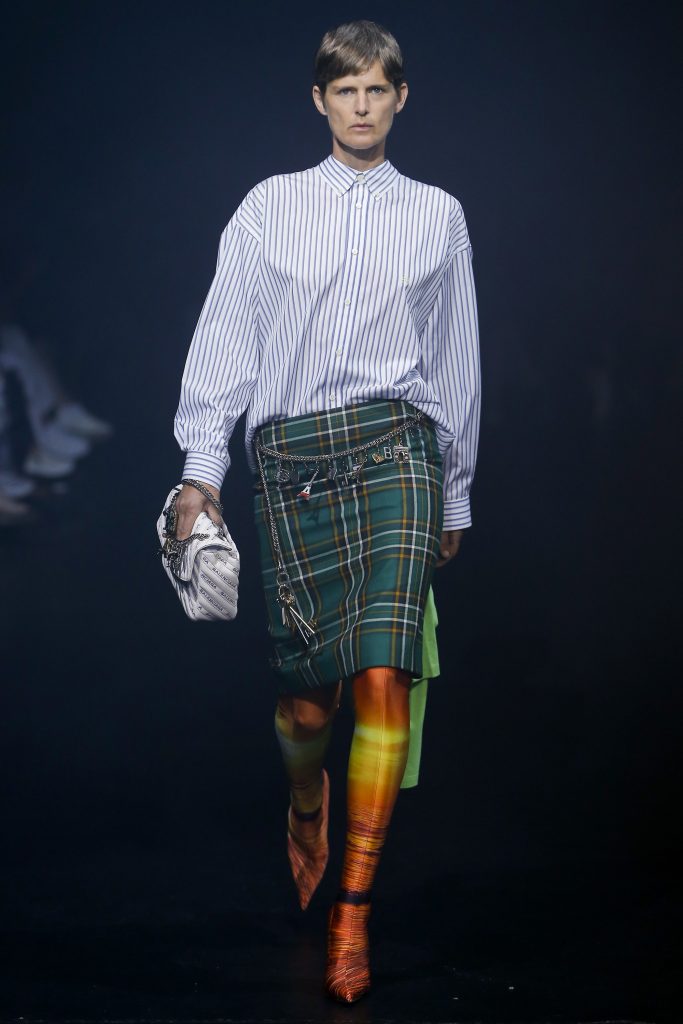 Balenciaga
"I wanted it to be more Demna, less Cristobal this time," said Creative Director Demna Gvasalia of the latest Balenciaga collection, "Something more viscous. Gothic, in a way." Punk tartans, utility shirts, and deconstructed denim pieces paved the way for his anarchist approach—downtown girls take note.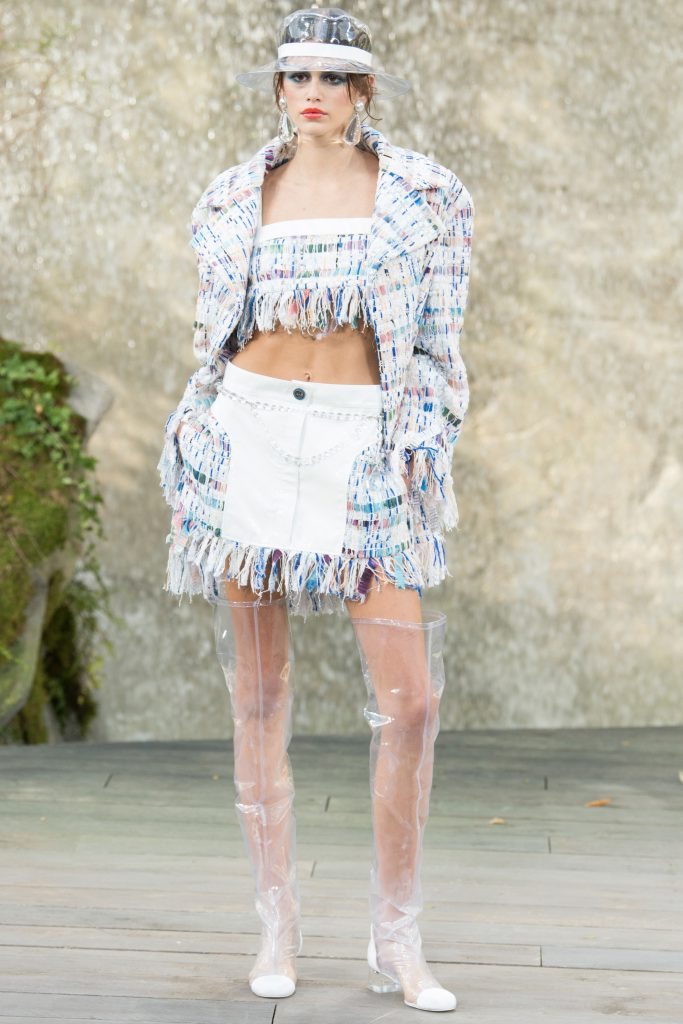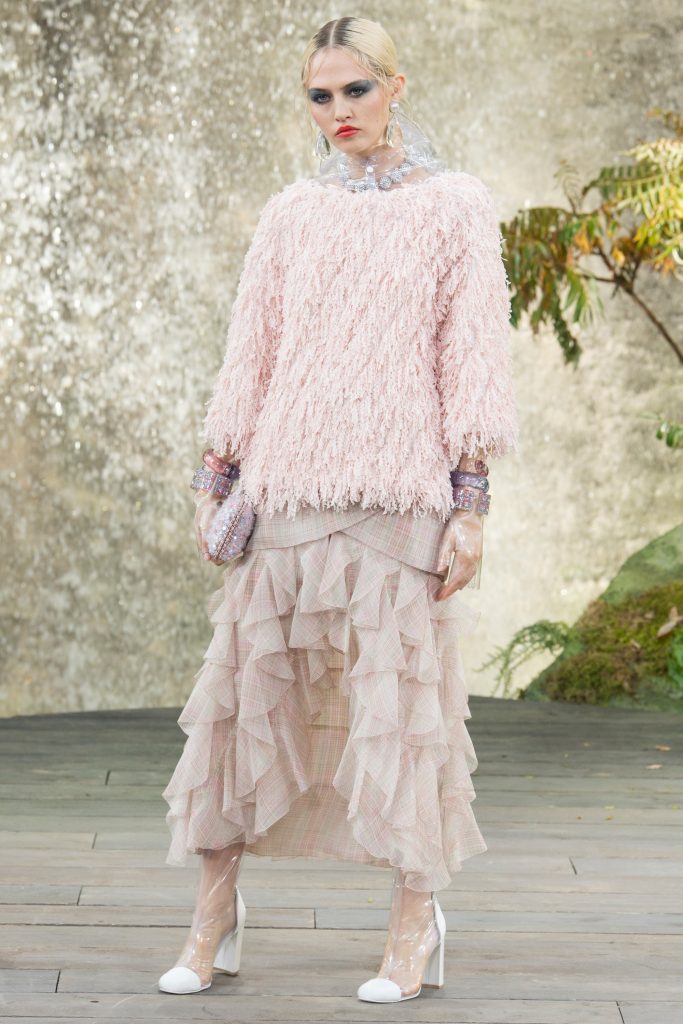 Chanel
The playful Sixties silhouettes. The opulent tweed textiles. The unparalleled attention to detail. Chanel never (ever) disappoints.
All images and quotes from Vogue.com.
Share this