Athleisure Accent: Hooded Pieces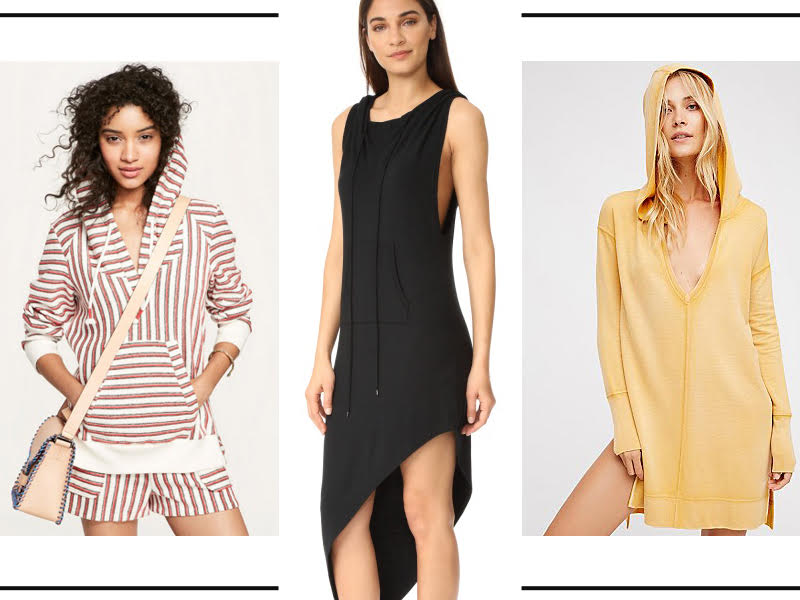 Slipping on a hood just feels so cozy and nice. We're ecstatic that they can be seen allover this season on tops, dresses, and of course, hoodies. Snatch up a style with a looser hood, so that it drapes beautifully around your face. Anything too tight will have you looking comical and isn't great for keeping your 'do intact.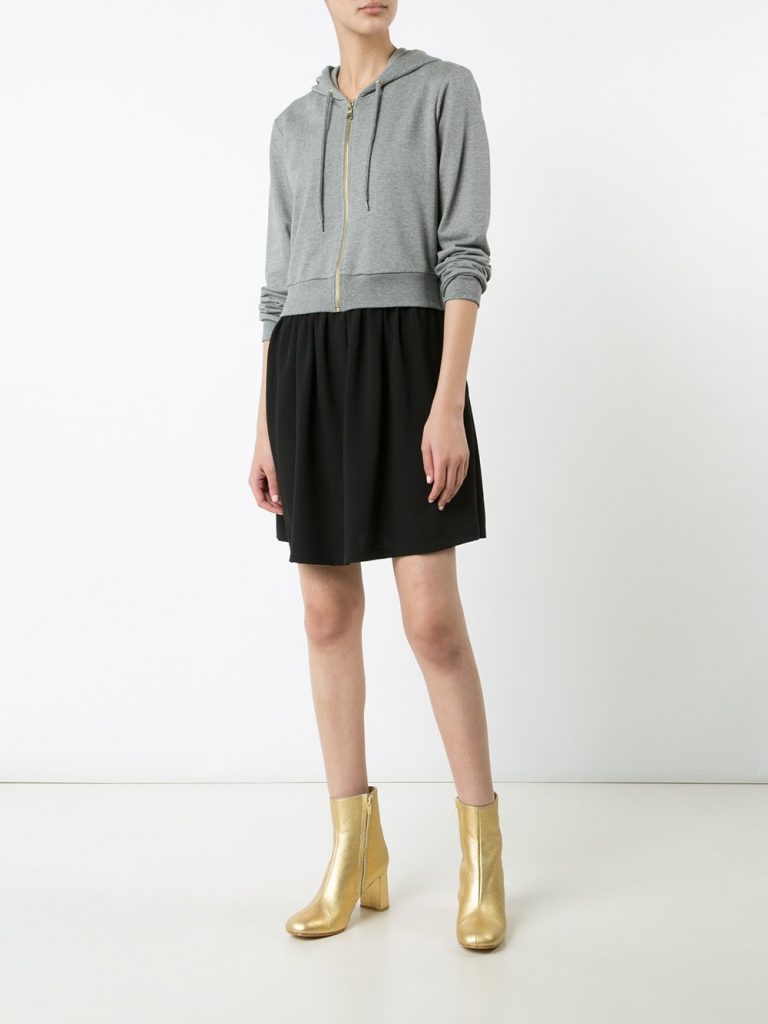 Boutique Moschino Zip Hoodie Dress $738
A great slip-on-and-go piece, this simple hoodie dress has a cute, schoolgirl vibe to it.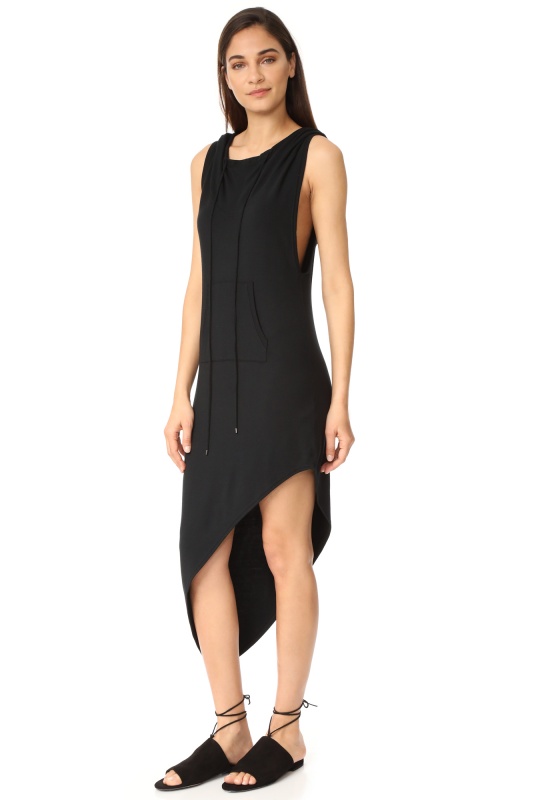 Haute Hippie Sleeveless Hoodie Dress $265
This soft, pouch-pocket dress is so comfortable and effortless.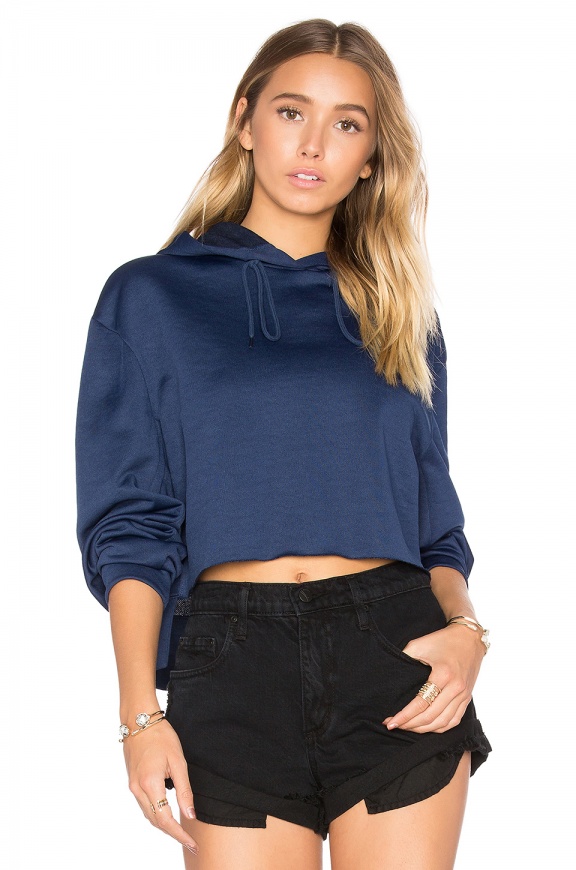 Cheap Monday Attract Hoodie $90
This cropped hoodie has a sexy vibe to it. Wear it with everything from sweats to denim.
McQ Alexander McQueen Black Hoodie $450
Perfect for women who want to incorporate some goth and romance into their athleisure wear.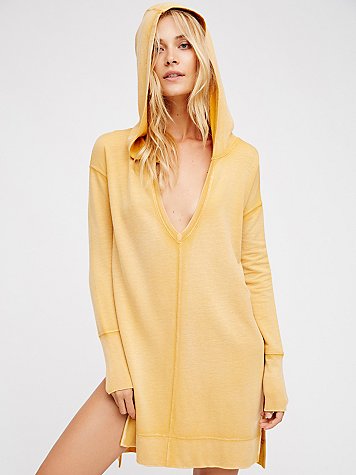 Free People Queen of Hearts Pullover $98
This relaxed pullover doubles as a top and as a cover-up.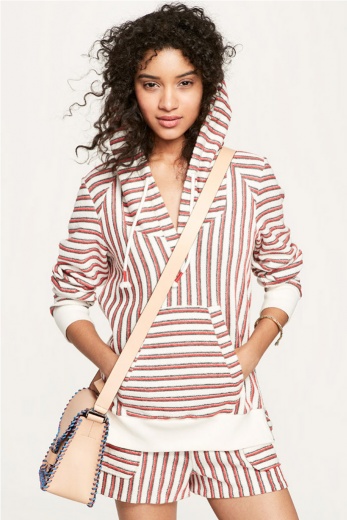 Rebecca Minkoff Venice Hoodie $128
Feel and look so laidback in this striped design with front pocket.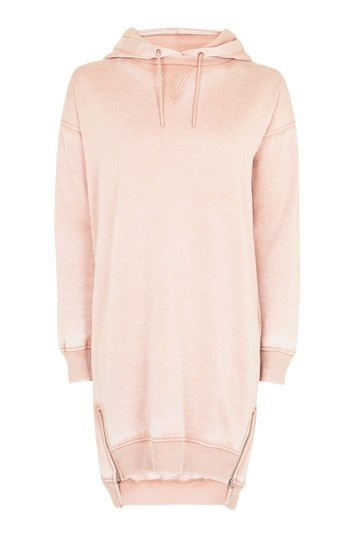 Topshop Hoodie Sweat Dress $55
This soft pink hue is light enough to work as a neutral!
This post contains affiliate links and we may be compensated if you make a purchase after clicking on the links.
Share this