What is Strobing? How to Master This New Makeup Technique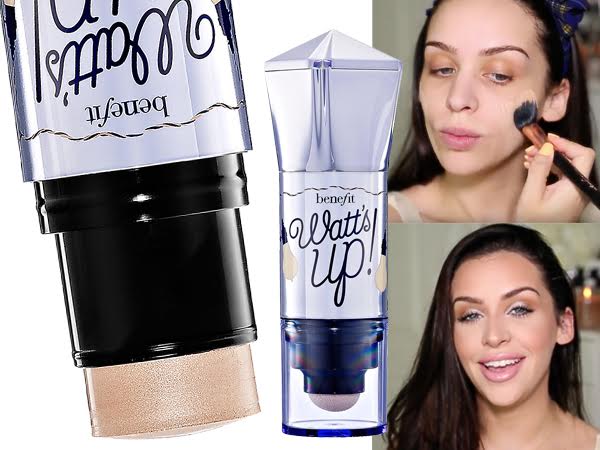 Strobing has become this summer's YouTube how-to buzzword, and if you've already mastered the feature-enhancing contouring technique (or if you've simply given up on it), you might want to give strobing a try.
Because it's actually a lot easier than the Kardashian-blessed contouring trend, which requires you to use makeup that's much darker that your natural skin tone to create depth. For fair- to medium-skinned beauties, this can create quite a big margin for error.
Strobing, on the other hand, creates definition by lightening the areas on your face that are naturally hit by the sun—the bridge of the nose, the tip of the chin, the center of the forehead, the cupid's bow, the brow bones and the cheekbones. It's perfect for summer and daytime looks, and you never have to worry about harsh foundation lines or heavy, melting makeup.
You can use either a liquid or a powder highlighter, but be sure to steer clear of one with shimmer, which can look not-so-subtle and overly sparkly (unless, of course, you're going for that kind of look).
Our pick for first-time strobbers? Benefit Cosmetics' Watt's Up! Highlighter ($30), which is the perfect cream-to-powder combo. The shade is bright but delicate, and the cubby stick is fitted with an easy-to-use blending tool which helps to keep the highlights looking natural.
For an in-depth video tutorial, be sure to check out one of our favorite YouTube stars, Carli Bybel, to see this technique carried out from start to finish.
Share this