Celebrity Favorite: Jennifer Fisher Jewelry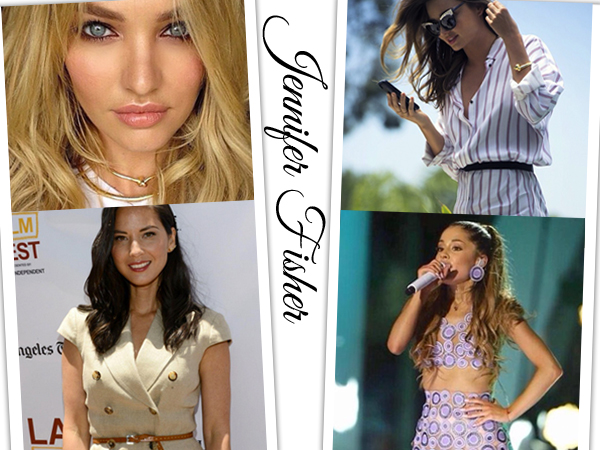 LustreLife editors have been Jennifer Fisher fans for years. Known for timeless designs with special touches, there is a great piece for everyone, no matter what your style. It's no wonder that the company has acquired a vast list of not just celebrity fans, but some of today's most stylish ones.
Music Note Necklace, $300
Singer, Ariana Grande, was spotted wear a delicate music note necklace. It's perfect for those who have a love of song or just love dainty jewelry pieces.
Large Single Knot Cuff, $515
Miranda Kerr is as famous for her bikini shots, as she is her effortless style. Channel her look with this single knot cuff.
Curved Arrow Earrings, $370
Olivia Munn's Jennifer Fisher arrow earrings are definitely crave worthy. Accent your look with these similar curved arrow stud earrings that you can wear everyday.
Knot Choker, $495
Simple can be so sexy as model Candice Swanepoel demonstrates with her knot choker necklace. It looks great on its own or when layered with other elegant necklaces.
Share this