1 Top, 6 Ways: The Ramy Brook Harriet Top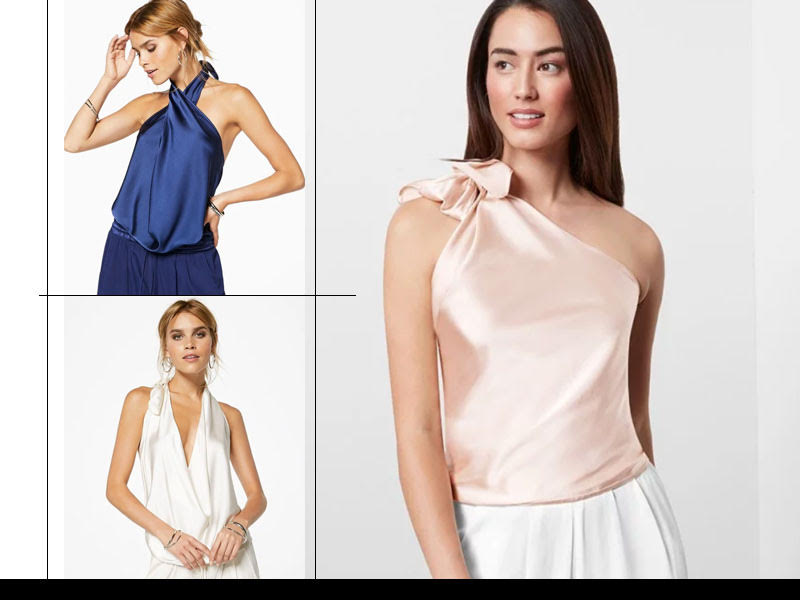 With the holidays coming around the corner, we're going to be dishing out a lot of money on parties, travel, gifts, and much more. That's why we are obsessing over pieces like the Ramy Brook Harriet Top. This one purchase gives us six different styles of wear. It's lovely for a variety of occasions, from work to evening cocktails, but it also transcends seasons, making it a must-have for your closet ASAP. The bonus is that if you plan on going on a vacation this holiday season, this top packs really small and will allow you to carry less since you can create a plethora of looks out of it.
For The Office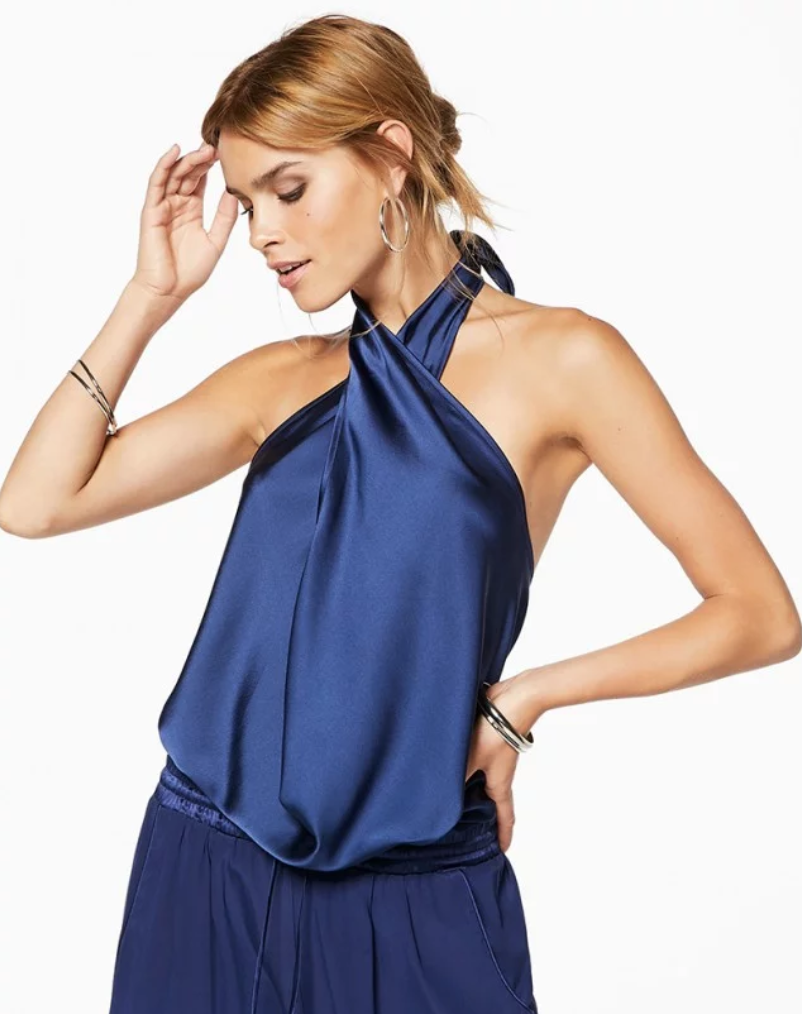 The crossed halter look is great for work because the criss-cross adds interest at the neck and looks very sleek when layered under a great blazer. Roll up the cuffs of the blazer and add on some layered bangles for a really chic look.
For The Wedding Guest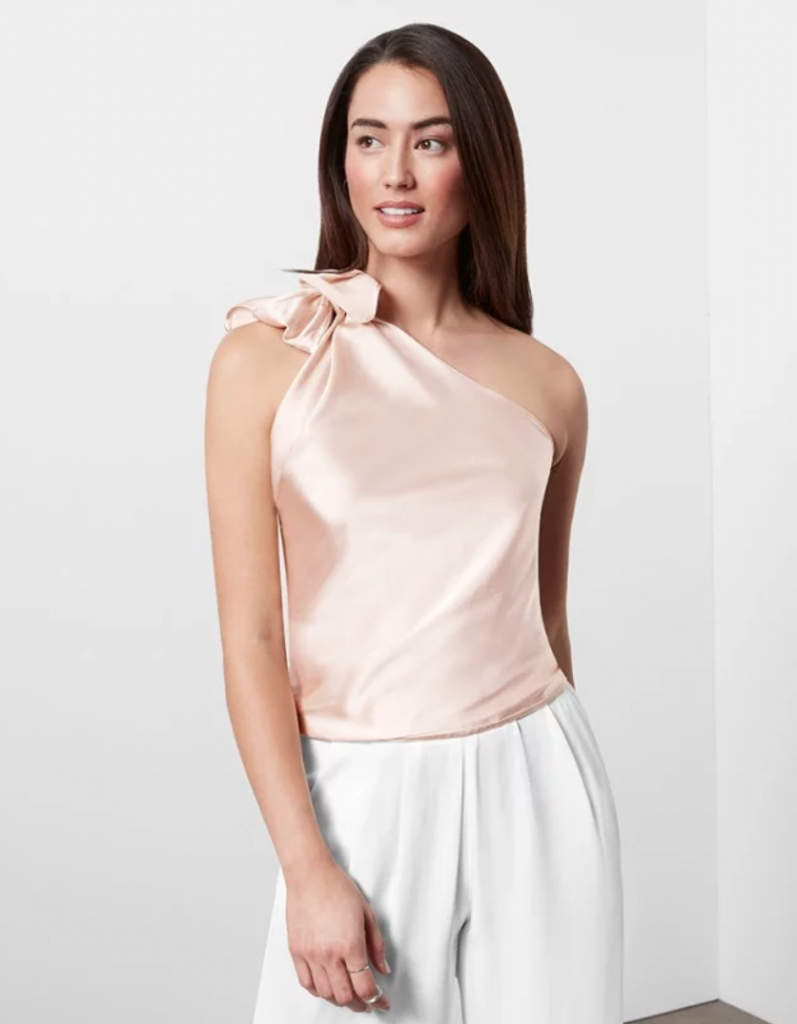 An asymmetrical bow atop one shoulder looks so sweet and elegant. Wear this with an updo, silky skirt, and sophisticated pair of embellished heels.
For A Night Out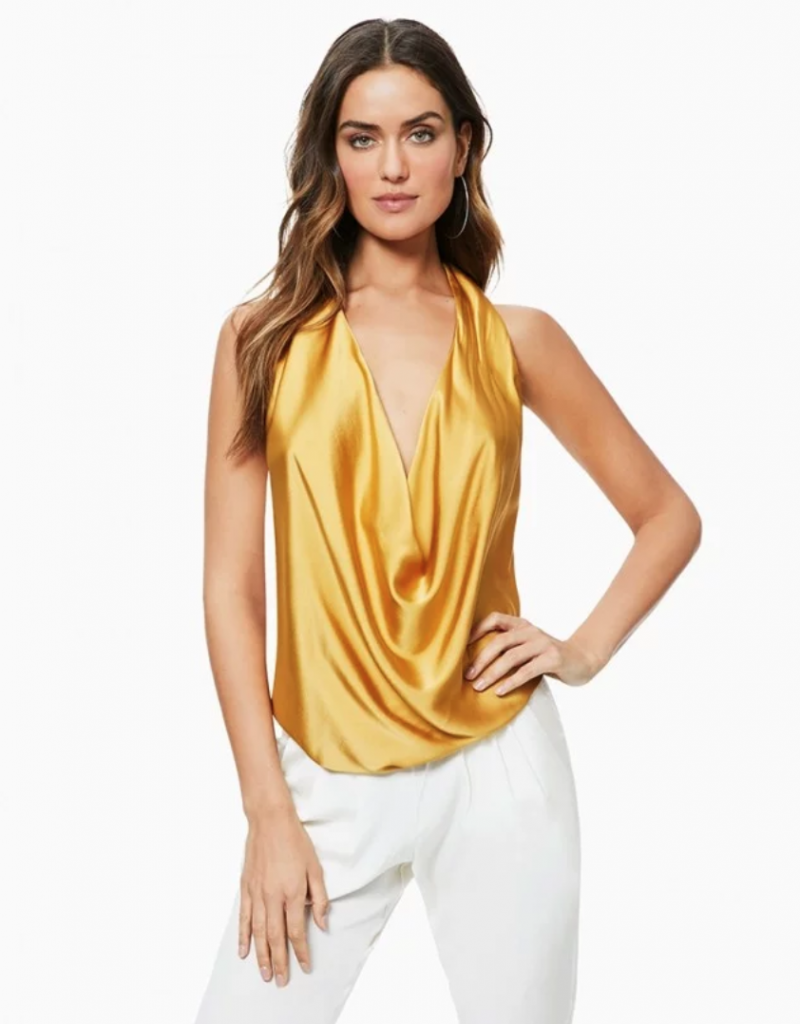 If you dare, pair it with a hot pair of patent leather pants and fierce booties. We love this look for the clubs.
For The Beach Vacation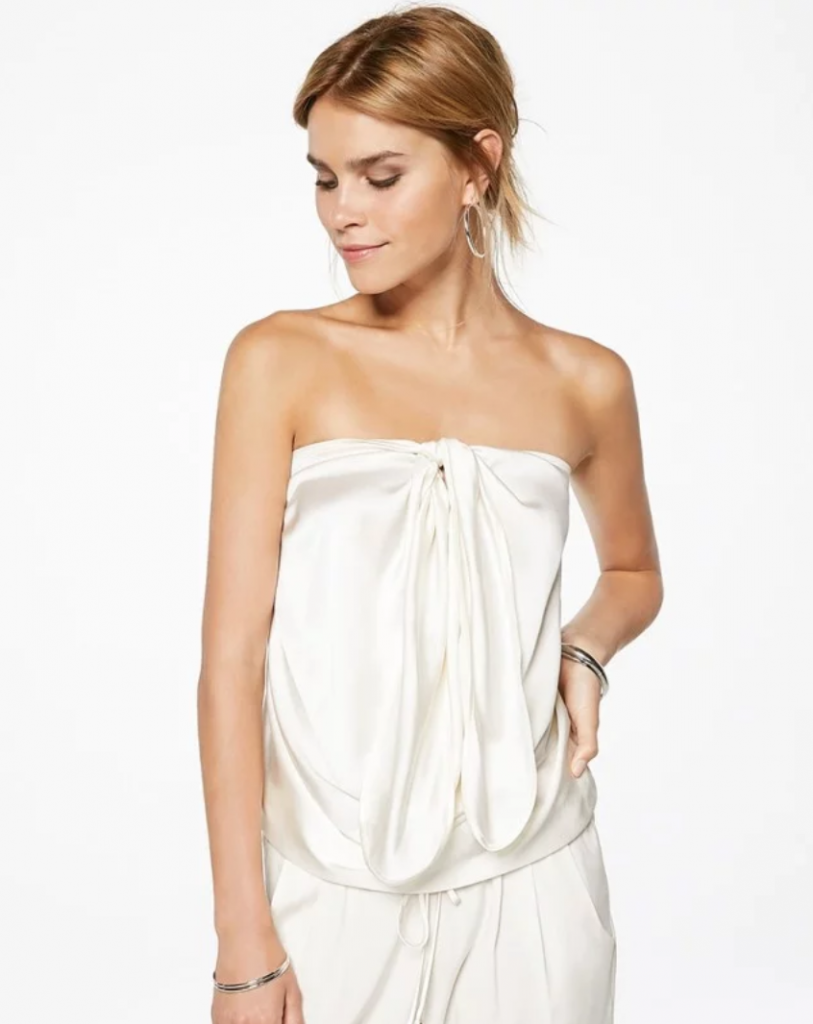 The strapless look is perfect for your warm-weather vacations. Can't you just imagine wearing this and float-y skirt while you sip on tropical drinks at a bar with an ocean view?
For The Weekend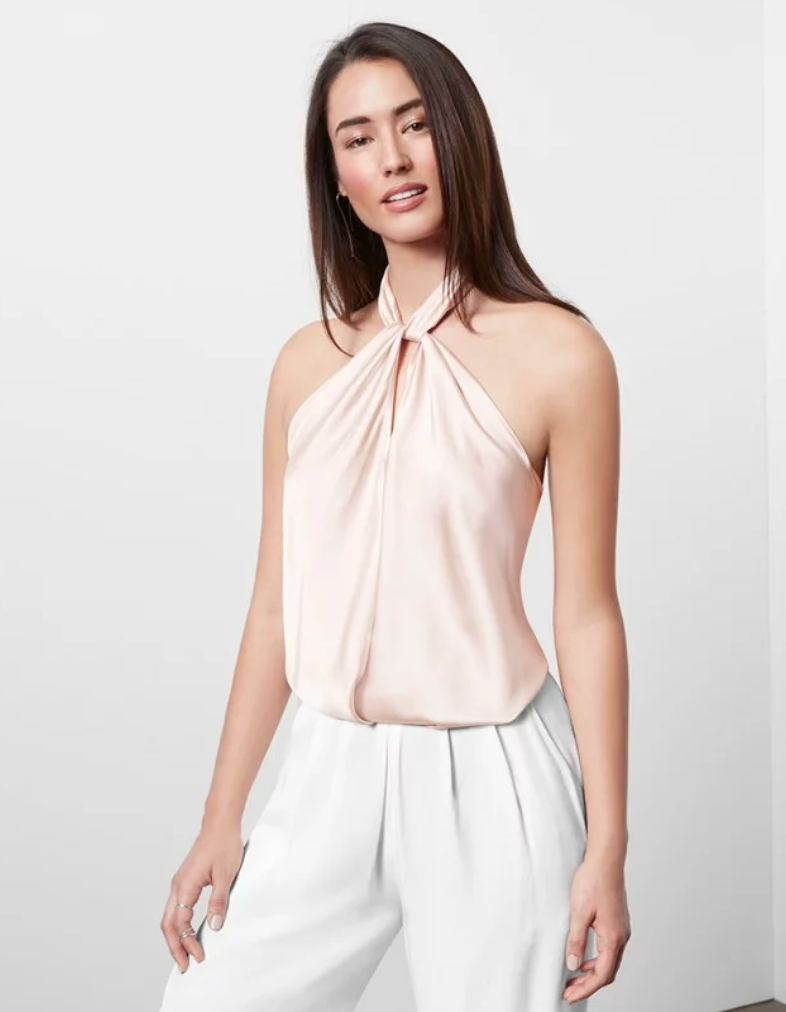 Super cute and stylish, this knotted look is perfect for a weekend out. Slip it on under a cozy cardigan and finish off the look with your favorite skinny jeans and boots.
For Date Night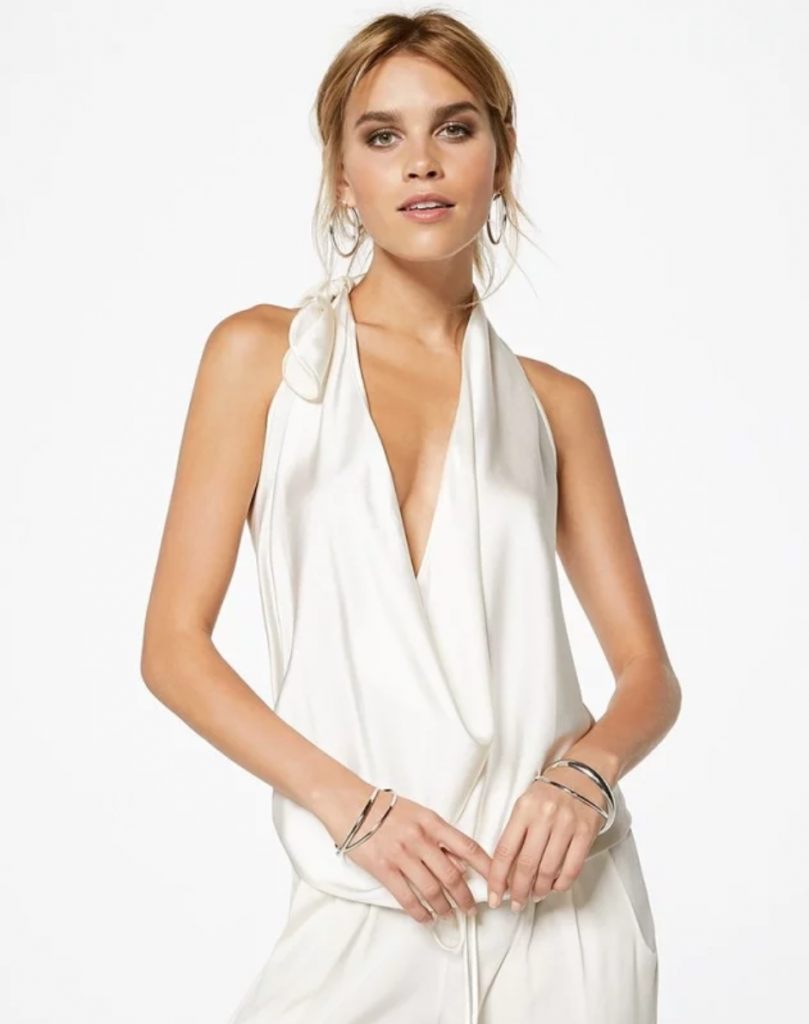 Va-va-voom gets a flirty twist with a side bow at the neck. Definitely wear this look with your hair pulled high or back so that the tie detail can be seen draped on your shoulder.
This post contains affiliate links and we may be compensated if you make a purchase after clicking on the links.
Share this