Mane Attraction: Dazzling Hair Accessories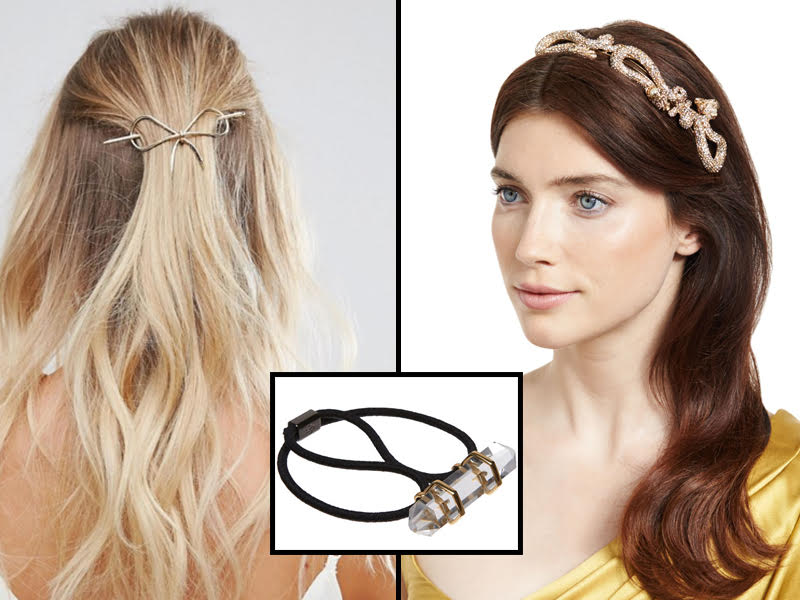 Dress up your mane with these gorgeous hair accessories. Whether you have a pixie, lob, or beach waves for days, there are so many additions you can add on for a touch of something extra special.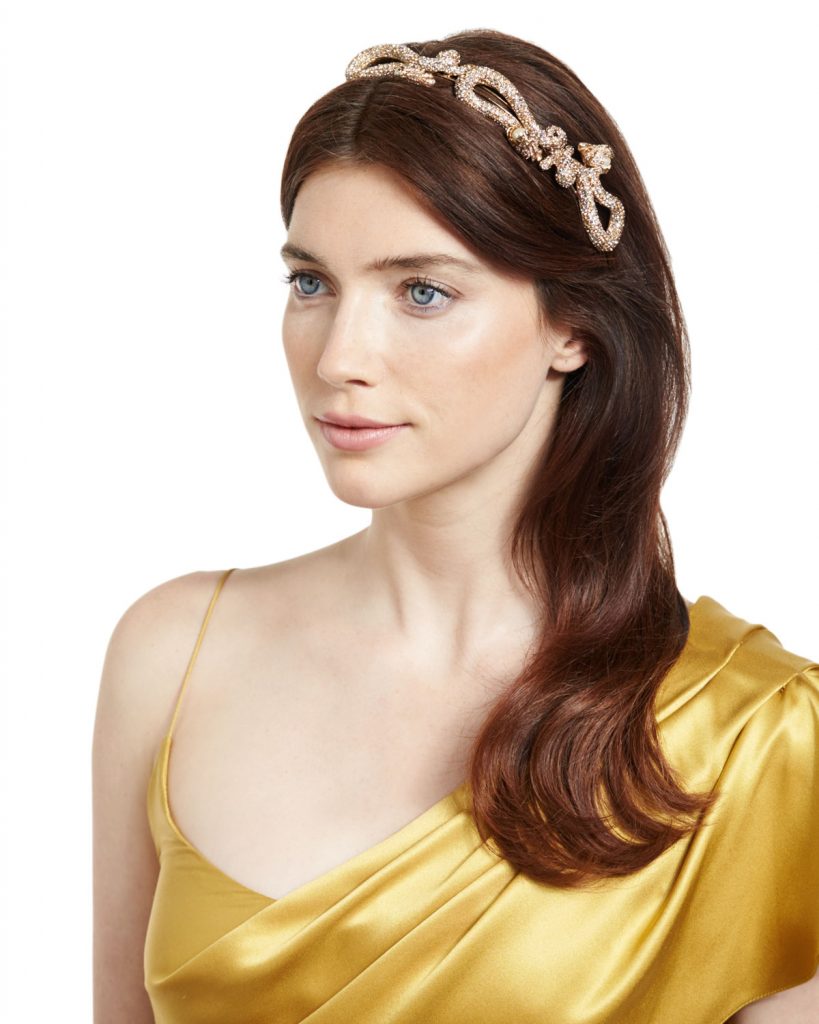 Jennifer Behr Hydra Dragon Tiara $2,750
For those events where you want to go full throttle, this exquisite, Swarovski crystal tiara with dragons is the way to do it. What a jaw-dropper!
Lelet Ny Vee Glossy Barrette $104
Sleek and simple, this gleaming pin is way more sophisticated than the barrettes we grew up wearing. It's a fierce piece for day or night.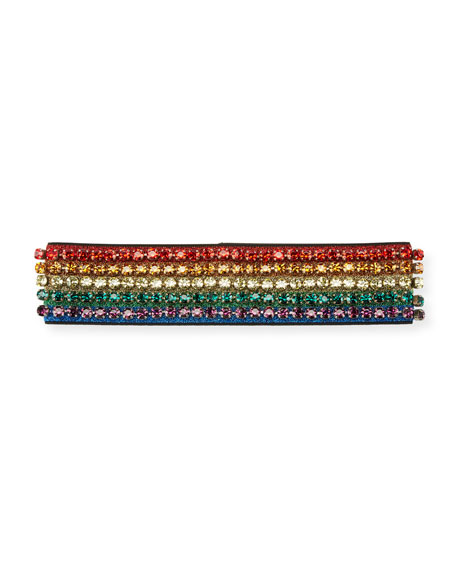 Gucci Metallic Crystal Webby Headband $800
Gucci, Gucci, Gucci! We have been enthralled and delighted with Gucci these past few years and the company's hair accessories are no exception!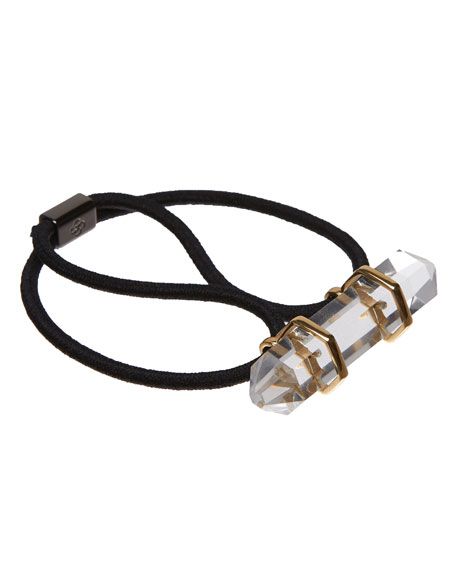 Colette Malouf Icicle Ponytail Holder $112
This stretchy ponytail holder is made with a hematite icicle that has been trimmed with lovely, 10kt gold. It's an easy way to dress up a basic ponytail.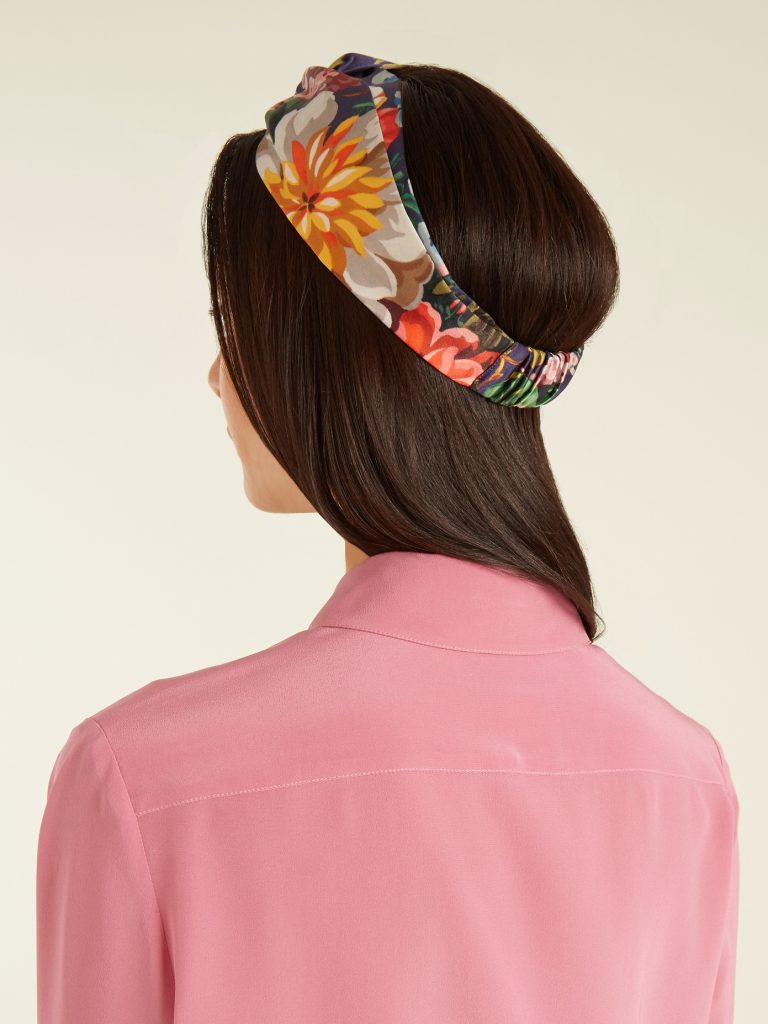 Give your crown a ring of full blooms with this colorful Gucci headband. Wear with with fabulous dress or your favorites jeans and tee.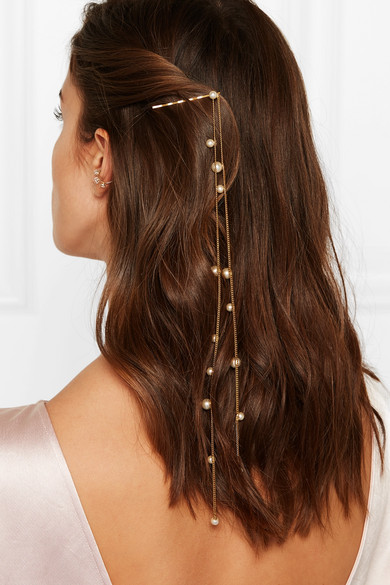 Jennifer Behr Pearl Slide $195
The glistening pearls are so elegant and lustrous. It's such an easy piece to incorporate into a variety of hairstyles.
This post contains affiliate links and we may be compensated if you make a purchase after clicking on the links.
Share this