Handsome Hardware: 5 Unique Cufflinks for Dapper Gents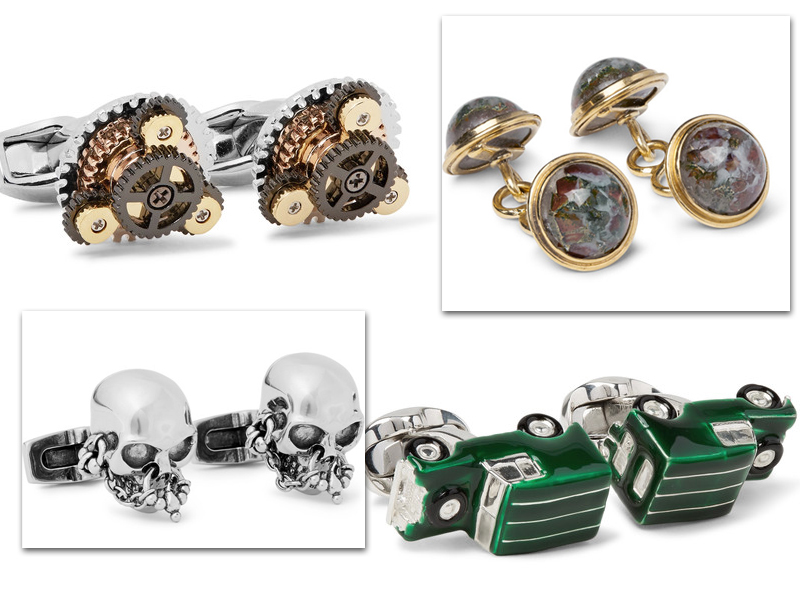 Step up your sartorial standards with a pair of unique cufflinks—these five pairs from MR PORTER are sure to spark conversation at your next evening event.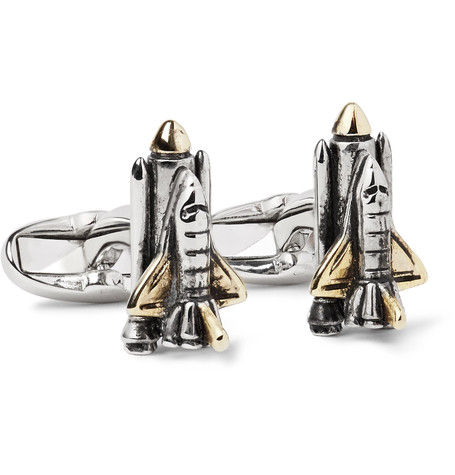 Paul Smith Rocket Silver-Tone Cufflinks $135
Watch your style cred take off with these playful Paul Smith cufflinks. Crafted from silver-tone zinc-plated metal, this quirky duo is bedecked with ready-to-launch rockets.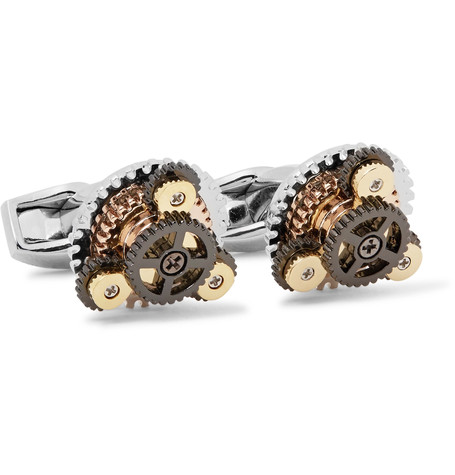 Tateossian Rotondo Gear Rhodium-Plated Cufflinks $235
Switch gears from simple to statement making with these standout cufflinks by Tateossian. Engineered from rhodium-plated brass, this unusual pair will prove you're not just another cog in the sartorial machine.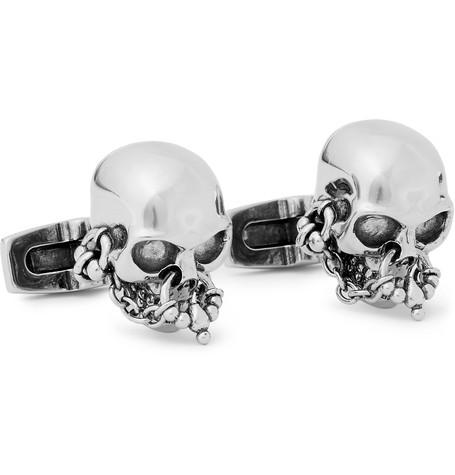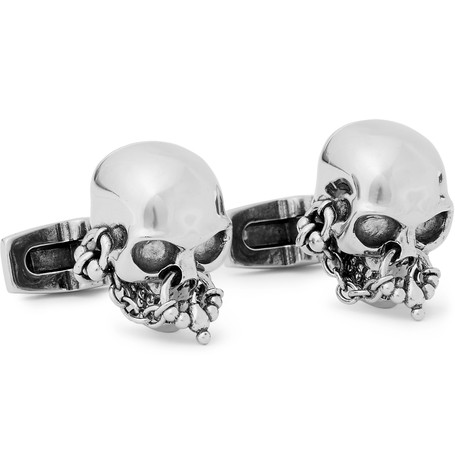 Alexander McQueen Pierced Skull Silver-Tone Cufflinks $350
Made for the macabre and those with more subversive sartorial inklings, this silver-tone skull set is signature Alexander McQueen.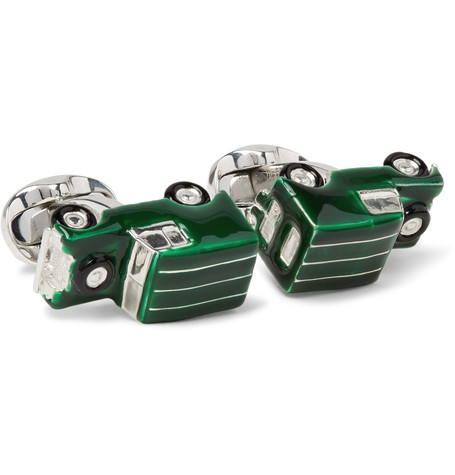 Deakin & Francis 4×4 Enamelled Sterling Silver Cufflinks $340
You can judge a man by his car—or his cufflinks. This dynamic pair is cast from sterling silver and finished with hand-enameled old-school cars for a turn of the unexpected.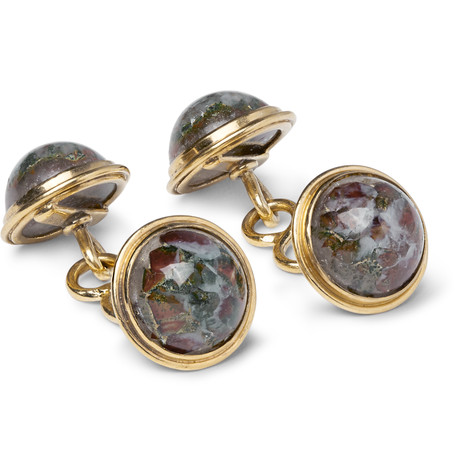 Foundwell Vintage 1940s 14-Karat Gold Agate Cufflinks $4,445
Looking for something truly unique? These stunning 14-karat gold cufflinks were handpicked by Foundwell Vintage proprietor Alan Bedwell. A special find from the 1940s, this set features polished agate cabochons and a refined link profile.
Share this